″Windlesham gives us freedom – to socialise, make friends, go out into the woods, play outside when we want.″

Teddy Aged 10
We're proud to say we're different
Windlesham House School is one of the country's leading independent prep schools, set in a beautiful 68-acre country estate on the rolling hills of the South Downs.
As the first ever UK prep school (Est. 1837) and the first prep school to go co-educational in 1967, Windlesham has always been on the cusp of innovation, embracing the new and leading where others have followed.
Windlesham's much-celebrated policy of 'no school uniform' also generates a real sense of freedom and relaxation for children in their home away from home.
Our exceptional boarding environment continues to provide a warm, kind and welcoming experience where children flourish, with flexible options to meet the needs of the modern family…
from
History
Windlesham House School is one of the oldest independent preparatory schools in the country. The school was founded under a different name in 1837 on the Isle of Wight by Lieutenant Charles Robert Malden, who founded and began running the school with guidance from Masters at the prestigious Rugby School in Warwickshire.
After nine years, Malden decided to move the school from the Isle of Wight to a more urban setting in Norfolk Terrace in Brighton close to the popular tourist resort. However, when Brighton and Hove grew during the early 20th century and the area became more urbanised, the school moved to a new location in the countryside near Portslade in 1913 for over twenty years.
Windlesham moved to its long-term 'home' and current location in the magnificent Queen Anne 'Highden House' near Washington in 1934 when Portslade also became a victim of urbanisation. During World War Two, the evacuation of children took the school temporarily to Somerset and then the Lake District, before returning to Highden in 1945 for the final time. The children have now been boarding in Highden House for seventy years without disruption.
The school's name The school's name has no relationship with its location. It became known as Windlesham from 1846 onwards when the school's founder, Charles Robert Malden, married the daughter of a vicar based in Windlesham, Surrey.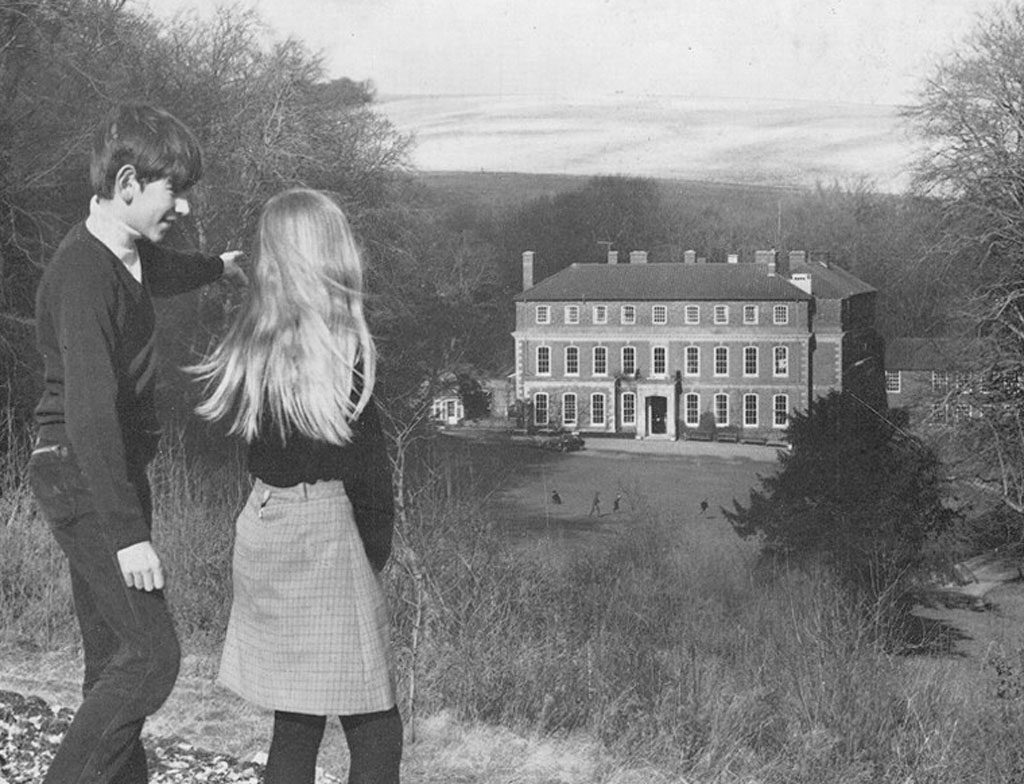 The 'Windlesham' Chapel
In 1896, the then Heads, the first Mr and Mrs Charles, were visiting Oxford and discovered that St Martin's Church at Carfax was being demolished. With Windlesham in need of a Chapel, they stopped the demolition and brought as much of the Chapel as possible back to Sussex. So, leaving Carfax Tower to stand alone as it still does today, most of the remainder of the building was re-erected in Brighton, where it was re-dedicated in 1897 as All Saints' Chapel. That chapel moved again with the school in 1913 and once more in 1934 to its final location where it can be found at the heart of the Windlesham of today.