St Peter's appeals to parents across the north of England and beyond for the enviable combination it offers of academic achievement and redoubtable sporting opportunities.
THE SUNDAY TIMES

Welcome
Life has never been so full of opportunities, with challenge and change ever-present and our aim is to develop confident, rounded young men and women who make the most of their abilities in preparation for a successful, fulfilled life.
Founded in 627 AD, St Peter's is the fourth oldest school in the world and one of the country's leading schools. Our academic results are outstanding but we believe that independent thinking and a love of learning are just as important as excellent grades. Here there is a real focus on developing intellectual curiosity in the classroom and beyond with pupils and staff being members of a vibrant, learning community.
The achievement of academic potential is central, but an education based only on qualifications is limited and, frankly, rather dull. We offer a huge range of sporting, artistic and cultural opportunities because we want our pupils to establish interests that stay with them for life, as well as learning the skills that will make them stand out in a fast-changing world. There is something for everyone at St Peter's with high levels of participation offering opportunity for the specialist as well as the all-rounder.
Peterites are confident but also grounded and it is their enthusiasm that brings a great sense of fun to each School day. This is a School where all are cared for as individuals and where links between home and school are a source of pride and this continues long after school days are over through our active alumni organisation, the Old Peterites.
We offer co-education from 2 to 18 and our three-school structure enables us to give a tailor-made experience for each age group while giving access to the facilities of the whole school and a strong sense of belonging. Situated just minutes from the heart of York, one of the nation's greatest and most beautiful cities, there is a strong sense of being part of a modern, dynamic community where we walk, as our motto says, 'over ancient ways'.
Do come and visit – you can be assured of a warm welcome.
Jeremy Walker, Head Master
St Peter's School, York, is the fourth oldest school in the world with a long history of top-class education. Today, St Peter's is an independent day and boarding school for girls and boys aged 2-18.
St Peter's School was founded by St Paulinus of York in 627AD, in the same year and on the same site as York Minster. The school moved to its current site on the banks of the River Ouse in 1844 but maintains its close connection with York Minster. School services are held in the Minster each year and St Peter's will become the choir school for York Minster's choristers from September 2020.
Although St Peter's School is just a 5-minute walk from the historic centre of York, pupils benefit from a 47-acre green campus which gives them plenty of space to learn, grow and thrive.
Famous alumni include Guy Fawkes, confectioner Sir Joseph Terry, presenter Katherine Downes, cricketer Johnny Bairstow and actors Greg Wise and Fleur Keith.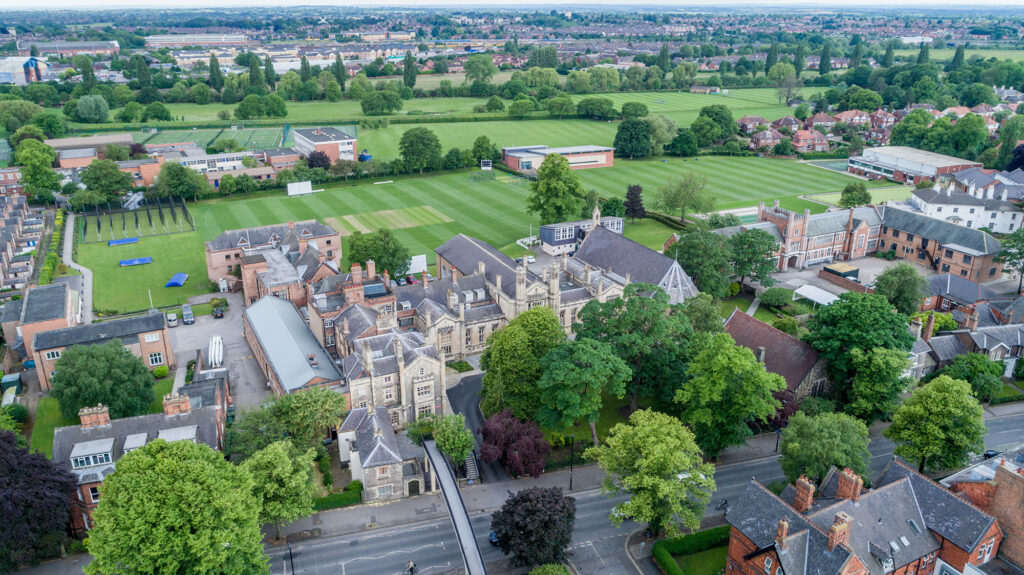 Sports played
There is no doubt that sport is a way of life at St Peter's. It's all about participation and everyone finds something they really love doing, at a level which is right for them.
Whether it is one of our core sports of hockey, rugby, netball, cricket or tennis, or one of the myriad other sport and fitness opportunities available, St Peter's strives for all pupils to lead active and healthy lives.
There is no shortage of facilities. With 47 acres of land, we have plenty of space for sports pitches, a fully equipped gym including the strength and conditioning suite, a modern indoor swimming pool and sports hall. Teachers and sports coaches provide the encouragement and support to get the best out of every pupil. This has led to national success across all of our main sports in recent years.
With the River Ouse on our doorstep, rowing has long been part of life at St Peter's and in 2020 we opened our brand new £1.2 million boathouse. Sports and activities including rowing, yoga, Pilates, football, badminton, cross country, water polo and numerous others means that there really is something for everyone.
Details of scholarships and bursaries
We offer Help With Fees bursaries to children whose families cannot otherwise fund a place. If your child would thrive in an academic environment, with access to an outstanding programme of music, drama, sport and activities, then we'd love to hear from you. We can give you full information on the application process, and guide you through every stage.
All enquiries and applications are handled in confidence and awards of fee assistance / bursaries are kept confidential throughout a child's time with us.
Our fee awards are means-tested. We can cover between 10% and 100% of school fees, depending on your financial circumstances.
Help With Fees is usually only available to pupils entering Year 7, Year 9 or Sixth Form.
For further details please email our Admissions Officer Gillian Bland g.bland@stpetersyork.org.uk or visit our website
Please contact the Admissions Officer, Mrs Gillian Bland – g.bland@stpetersyork.org.uk 
Details of fees 
Pupils may choose to join us at St Peter's 2-8, St Peter's 8-13 or St Peter's 13-18. When you apply, our friendly admissions team will guide you through our application process. Before applying, we encourage you to join us for one of our Open Events or arrange a visit to explore the School.
St Peter's 2-8 (fees per term) 
Nursery – £2,755 (Day)*
Reception, Years 1 & 2 – £2,975 (Day)
Year 3 – £3,190 (Day)
*Morning & afternoon options available
St Peter's 8-13 (fees per term) 
J1 & J2 – £4,260 (Day)
J3 – £4,950 (Day), £7,190 (Weekly boarder), £7,990 (Full boarder), £8,595 (Non-EU boarder)
J4 & J5 – £5,160 (Day), £7,940 (Weekly boarder), £8,820 (Full boarder), £9,475 (Non-EU boarder)
Flexi-boarding – £49pn (St Peter's 8-13 only)
St Peter's 13-18 (fees per term) 
3rd to 5th Form – £6,235 (Day), £8,930 (Part-time boarder), £10,360 (Full boarder), £11,135 (Non-EU boarder)
6th Form – £6,235 (Day), £10,360 (Full boarder), £11,135 (Non-EU boarder)
Tuition fees include stationery and textbooks. Lunches are included.
For further details click here