It is a privilege as Principal to extend a warm welcome to Queen Ethelburga's Collegiate, known locally, nationally and internationally for our outstanding pastoral care, our high-quality boarding provision, and our exceptional academic outcomes; all supported by our fantastic facilities. Most importantly QE is a happy and fulfilling place where our students and staff thrive.
The Collegiate is uniquely made up of four smaller schools, each with its own Head, Deputy Head, and management team. This ensures a nurturing, family atmosphere where the staff know their students thoroughly and form outstanding student-teacher relationships based on mutual respect and unwavering support for each other.
We have established ourselves amongst the top schools worldwide, demonstrated by our outstanding academic results and impressive list of top university destinations. Alongside academic results, we understand the importance of developing the whole student by presenting opportunities to learn beyond the classroom through our extensive enrichment and super-curricular programmes, designed to recognise and celebrate the skills and aspirations of each individual.
We believe in placing each student at the centre of their own development and that learning is a life-long process. Our students leave us as resilient, independent, confident and self-aware young adults, proud to have been members of the Collegiate, and ready to take their place in the wider community.
Thank you for your interest in our school. I look forward to speaking to you about how we can help your son or daughter to be the best they can with the gifts that they have.
Dan Machin, Principal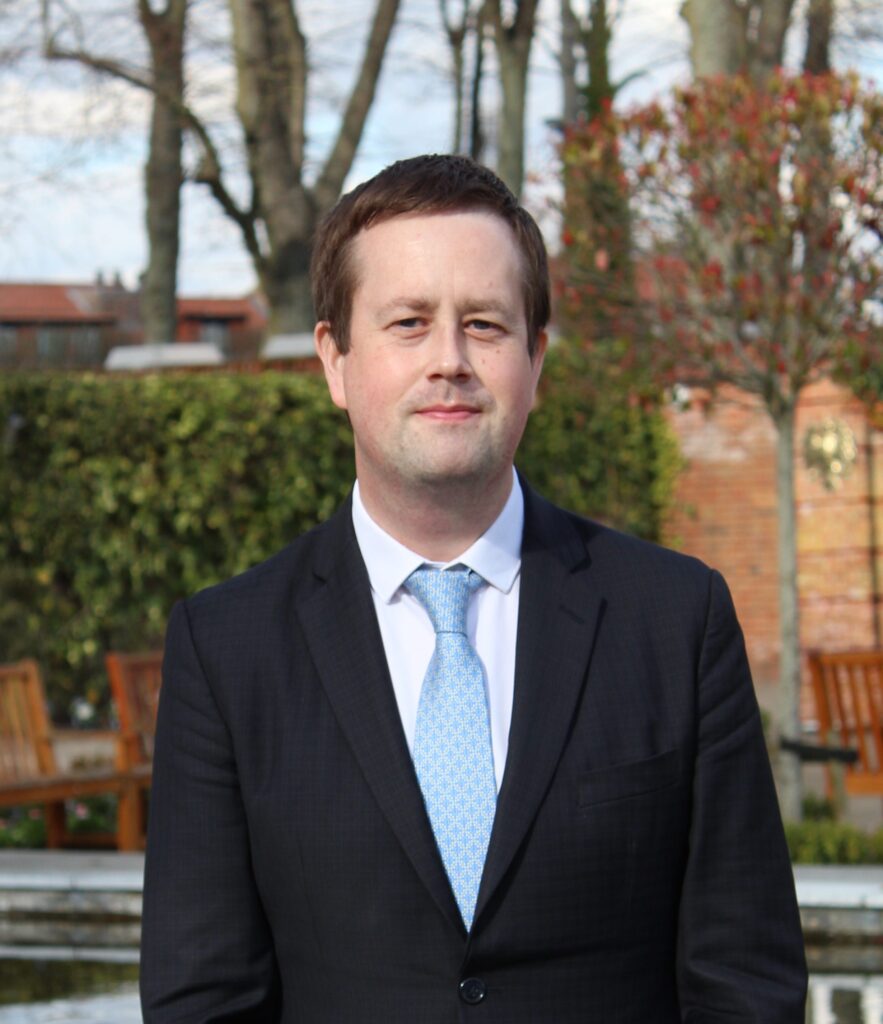 Our School
Set in more than 220 acres of beautiful North Yorkshire countryside, Queen Ethelburga's has provided students with a vibrant and supportive school community since 1912.
Queen Ethelburga's is an Excellent rated Collegiate (ISI 2019). We are known locally, nationally, and internationally as a group of four schools that promotes the highest standards in all that it does. The Collegiate welcomes girls and boys from 3 months and supports them through four schools – Chapter House (3 months to Year 5), King's Magna (Year 6 to 9), The College and The Faculty (both Year 10 to 13).
QE's Hill Standard is 'To be the best that I can with the gifts that I have' providing every child with a springboard to their individual successes, whichever pathway they choose. We place great emphasis on our children growing into resilient, caring, compassionate and confident adults, who develop independence and initiative, and who can take responsibility for their own learning and futures.
Find out more at qe.org
of students in The College achieved A*/A at A Level
of students in The College achieved A*/B at A Level
of students in The Faculty achieved A*/A
of students in The Faculty achieved A*/B
of students in The Faculty achieved D*/D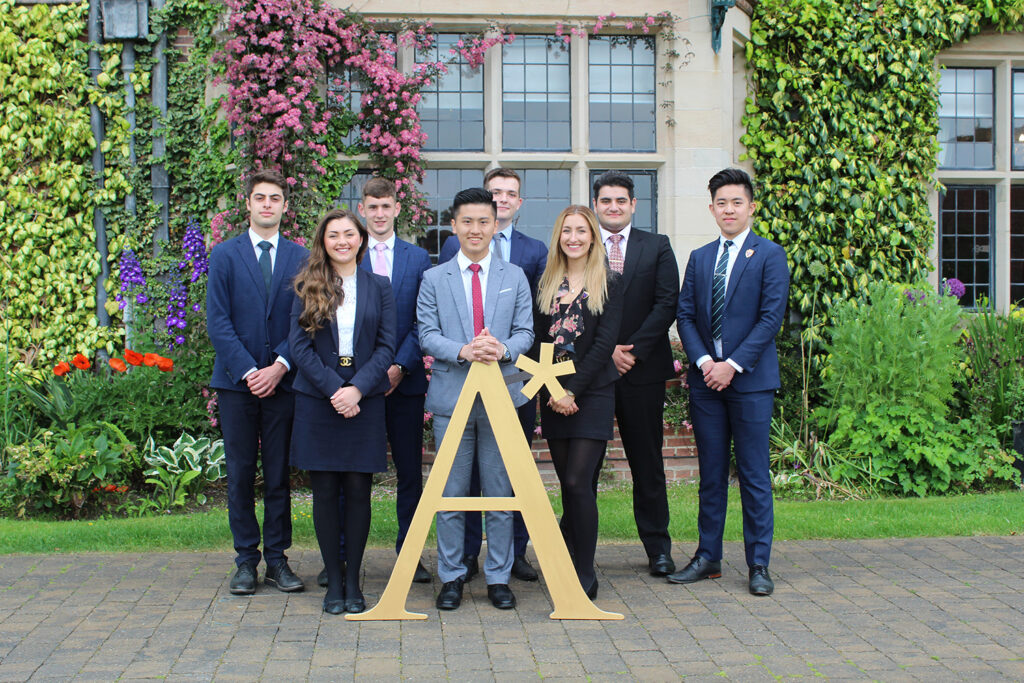 Enrichment
Alongside academic success, at Queen Ethelburga's Collegiate (QE) we aim to provide a holistic education which supports students to develop their knowledge, skills, and experience beyond the classroom.
We have dedicated Enrichment Leadership Team, who ensure that all our students can benefit from the extensive programme of opportunities we provide. Students discuss participation alongside their academic progress with their tutors, to ensure that they are individually tailored to as they progress through each year at QE.
We provide a broad enrichment curriculum to ensure students become well-rounded individuals, gaining skills in leadership and teamwork, as well as developing self-confidence and self-awareness, respect for others, and their environment.
Find out more – Enrichment at Queen Ethelburga's | Independent Boarding School in Yorkshire (qe.org)
Sport
All Queen Ethelburga's students follow a sports programme designed to stimulate the values of fair play, honesty, determination, and application through a wide variety of pursuits.
Health and fitness is a vital part of school life for QE students with many continuing with sport and exercise, either recreationally or as a route of study through to their chosen university or career pathway.
There is a wide range of sports and activities available including: rugby, hockey, football, netball, cricket, swimming, basketball, rounders, tennis, fencing, dance, gymnastics, trampolining, archery, cross country, badminton, and volleyball.
The facilities on campus are outstanding, with all students having additional access outside formal school hours to our Sports Village. The Village is home to a 25m swimming pool, 'triple' sports hall, 100 station fitness suite, indoor cycle centre, synthetic running track and both grass and artificial pitches. In addition, facilities include underwater treadmills and cryotherapy cold spa baths, to aid with rehabilitation and post training recovery. QE has its own Sports Science Laboratory, Physiotherapy and Sports Treatment Centre.
Staff cater for all abilities and encourage each student to enjoy all the fantastic opportunities on offer during their time at QE.
Find out more – Sports at Queen Ethelburga's | Independent Boarding School in Yorkshire (qe.org)
Pastoral Care
Care is the most important element within the QE community; every member of the Collegiate, staff and student, is responsible for the pastoral care and happiness of the site.
QE offers support and guidance to all students and parents to ensure that we are all working to support individual students needs and equipping them with the right skills, not only to be successful in education, but to excel in their chosen career and life in general.
We have a dedicated team of trained staff on call 24 hours a day to offer support and guidance to all students within a specialist welfare area.
Our dedicated THRIVE@QR programme offers all students a huge range of activities to support their positive mental health and wellbeing. This includes activities and support such as: building self-esteem, strategies to help with exam stress, adjusting to change, home sickness, coping with a loss or bereavement, staying safe online, bounceback and specialist Forces and international support.
Find out more – Pastoral Care at Queen Ethelburga's | Independent Boarding School in Yorkshire (qe.org)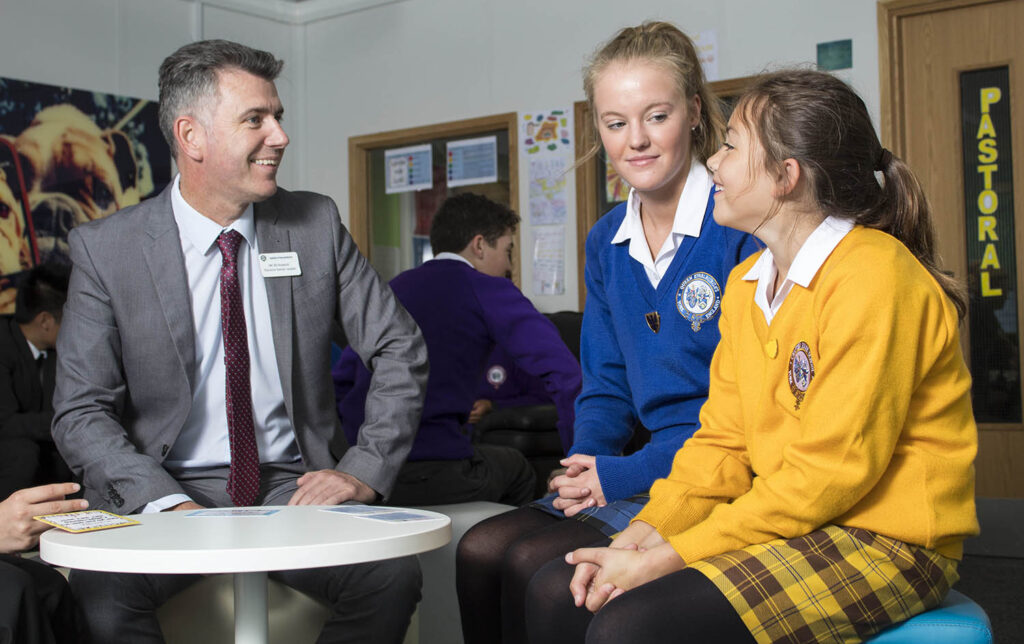 Saturday 27 November
Saturday 29 January
Saturday 12 March
Saturday 14 May