It is a privilege as Principal to extend a warm welcome to Queen Ethelburga's Collegiate, known locally, nationally and internationally for our outstanding pastoral care, our high-quality boarding provision, and our exceptional academic outcomes; all supported by our fantastic facilities. Most importantly QE is a happy and fulfilling place where our students and staff thrive.
The Collegiate is uniquely made up of four smaller schools, each with its own Head, Deputy Head, and management team. This ensures a nurturing, family atmosphere where the staff know their students thoroughly and form outstanding student-teacher relationships based on mutual respect and unwavering support for each other.
We have established ourselves amongst the top schools worldwide, demonstrated by our outstanding academic results and impressive list of top university destinations. Alongside academic results, we understand the importance of developing the whole student by presenting opportunities to learn beyond the classroom through our extensive enrichment and super-curricular programmes, designed to recognise and celebrate the skills and aspirations of each individual.
We believe in placing each student at the centre of their own development and that learning is a life-long process. Our students leave us as resilient, independent, confident and self-aware young adults, proud to have been members of the Collegiate, and ready to take their place in the wider community.
Thank you for your interest in our school. I look forward to speaking to you about how we can help your son or daughter to be the best they can with the gifts that they have.
Dan Machin, Principal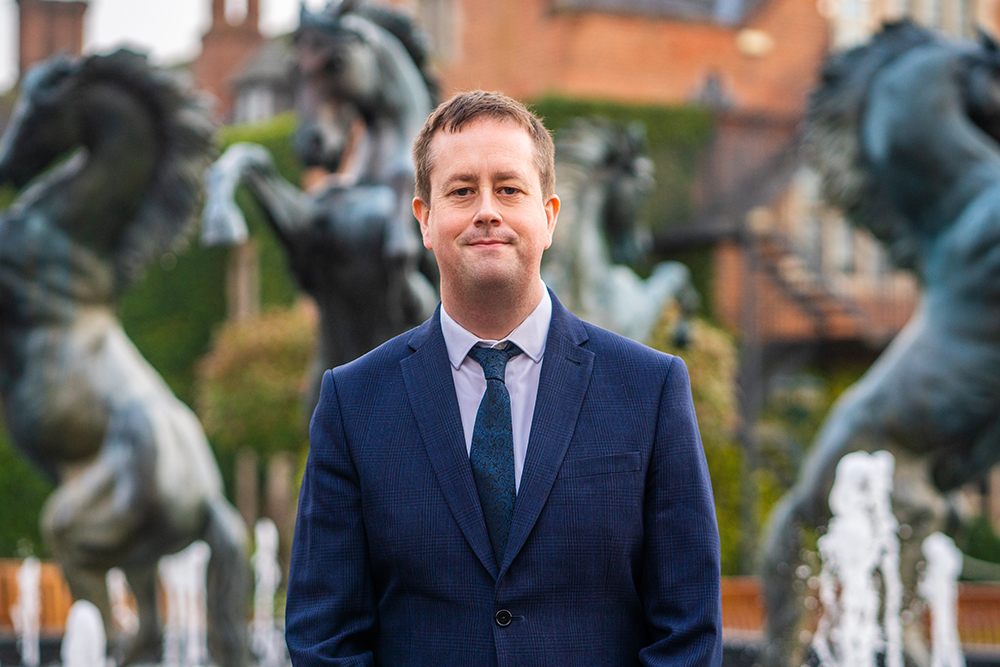 Our School
Set in more than 220 acres of beautiful North Yorkshire countryside, Queen Ethelburga's has provided students with a vibrant and supportive school community since 1912.
Queen Ethelburga's is an Excellent rated Collegiate (ISI 2019). We are known locally, nationally, and internationally as a group of four schools that promotes the highest standards in all that it does. The Collegiate welcomes girls and boys from 3 months and supports them through four schools – Chapter House (3 months to Year 5), King's Magna (Year 6 to 9), The College and The Faculty (both Year 10 to 13).
QE's Hill Standard is 'To be the best that I can with the gifts that I have' providing every child with a springboard to their individual successes, whichever pathway they choose. We place great emphasis on our children growing into resilient, caring, compassionate and confident adults, who develop independence and initiative, and who can take responsibility for their own learning and futures.
Find out more at qe.org
A*/A at A Levels for QE College and QE Faculty
of students in The College achieved A*/B at A Level
BTEC Distinction in QE Faculty
Grades 7-9 at GCSE across QE College and QE Faculty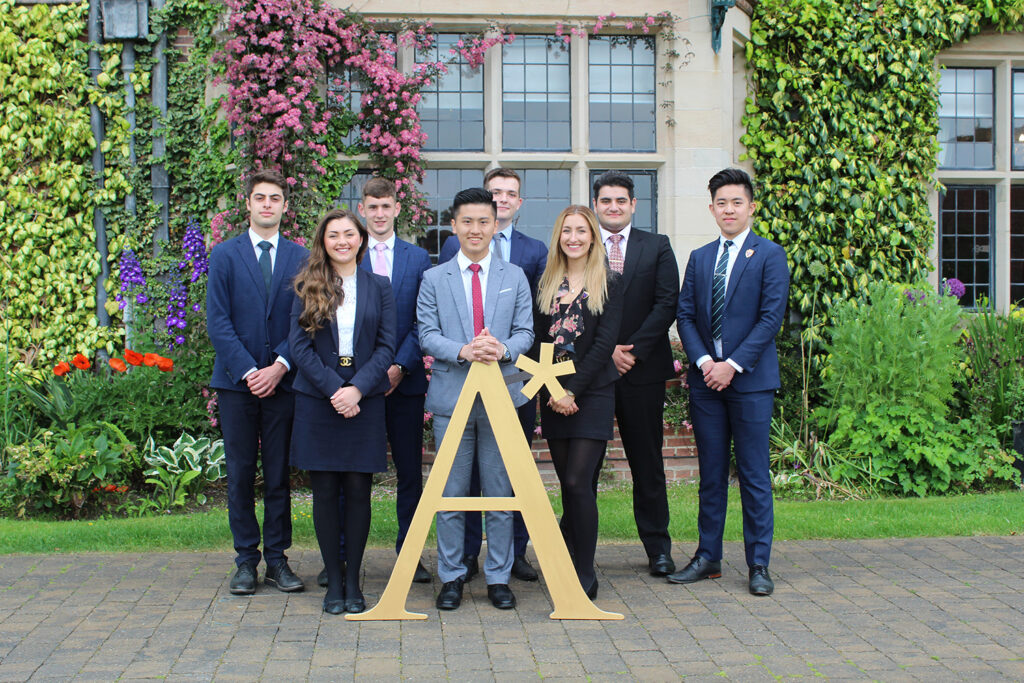 Enrichment
QE seeks out the most enriching opportunities for our students. That is why, we launched the first ever UK school team to participate in the Student Motorsports Challenge and even managed to place an amazing 4th place finish in our first year of the championship.
Across the campus, students can choose from over 100 enrichment activities from our five categories; Community, Creativity, Culture, Health & Exercise and Leadership. Students can participate in a broad range of activities including Mandarin, Games Design, Home Economics, Woodland Sessions, and Esports, as well as more traditional options such as Art, Dance, Design Technology, Drama, Gymnastics, Music and both competitive and recreational sports clubs. QE participates in national schemes such as the Duke of Edinburgh Award and even has its own Brownies troop. One of the most popular clubs onsite is QE's own Combined Cadet Force (CCF) which brings together an Army section (Yorkshire Regiment) and an RAF section.
For students interested in art and design, QE has the enriching Queen's Academy for Creative Arts programme, which enables students to develop their skills further in a variety of areas that most interest them. With well-equipped studios, workshops and dark rooms, students can also study 3D Design, Creative Media Digital Production, Fashion, Textiles, Photography and Art, Craft and Design across GCSE, A-Level or BTEC options. They are given the creative freedom to apply their skills across a range of disciplines including fine art, sculpture, architecture, and jewellery design. Many of our creative arts students are repeatedly recognised nationally for their exceptional work.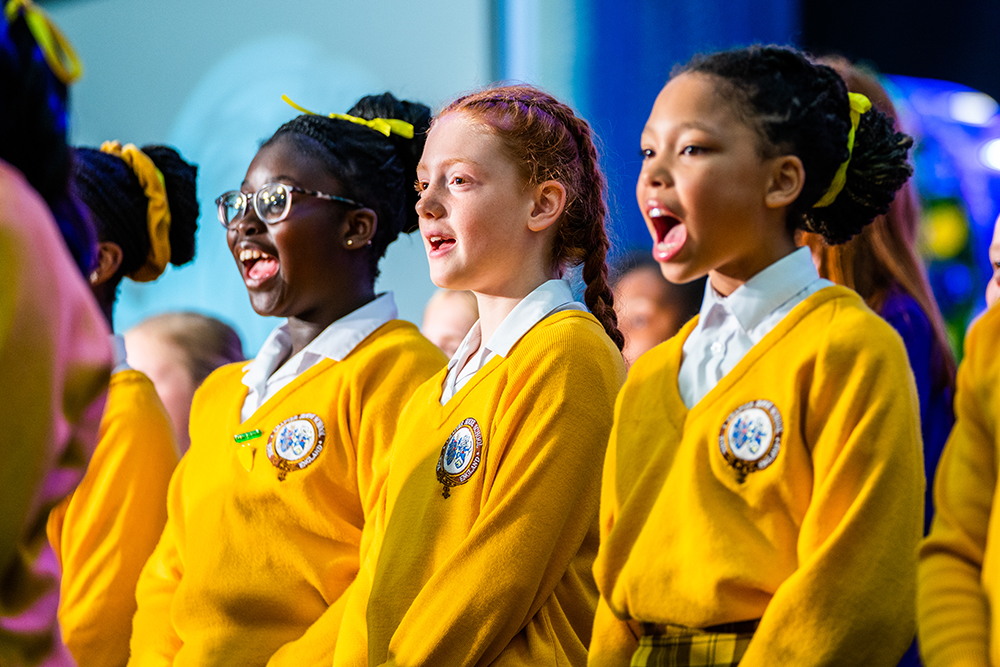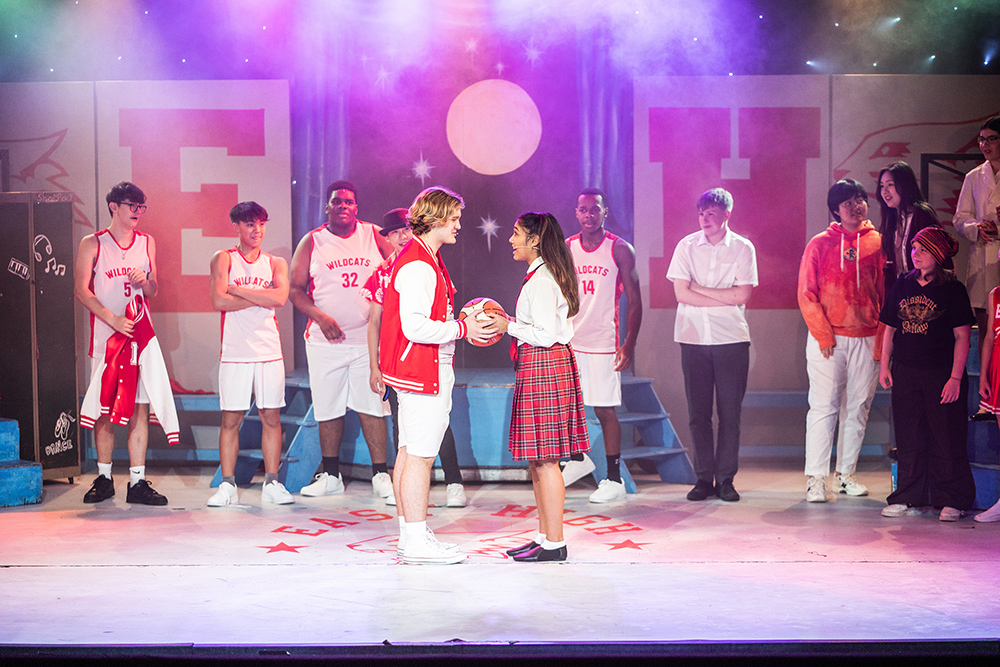 Performing Arts
From a young age, there is plenty of performing art opportunities in the curriculum for our students, with the option to take more of what they like starting at Year 6. Outside of the curriculum, pupils can get involved in a variety of performances including annual musicals, pantomimes, nativities, plays, and gymnastic and dance displays and gifted students can perform at our annual Speech Day event and can compete in local and national competitions in their chosen discipline.
Across the campus there is a variety of clubs across dance, drama, musical theatre and music disciplines alongside one-on-one instrumental lessons. These include bands, choirs, stage crew, show ensembles and dance groups.
Students with a passion for music, acting and dance can follow our Academy of Dramatic Arts (ADA) pathway that teaches musical theatre, screen acting, stage combat, directing, production, and dance styles including street and jazz. The ADA programme allows for extra hours of performing arts within the curriculum and includes sessions led by professionals. Within the programme, support and coaching is offered for auditions, drama school interviews and university applications. Our ADA students enjoy performing in a variety of events throughout the year and can take Music, Dance, and Drama at GCSE and A-Level as well as BTEC Music Technology and BTEC Performing Arts Practice. They are also encouraged and assisted with community performances. 
Scholarships are offered to exceptional students in Music and Performing Arts.
Sport at QE
All of QE's students follow a sports programme with the values of fair play, honesty and determination at its heart. We cater for all abilities and encourage each student to make the most of all the fantastic opportunities on offer during their time here. We have physical education teachers working alongside specialist sports coaches, many of whom are ex-professional sportspeople themselves. This means there really is no limit to the level our students can train to. Health and fitness is very central to school life for students that many continue with sport and exercise, either recreationally or as a route of study, that it continues to be a key part of their lives long after they have left us. What enables us to deliver all of this sporting activity so successfully of course is the outstanding range of high-quality facilities on campus. We have a dedicated Sports Village to which all students have access to inside and outside of formal school hours. The Village is home to a 25-metre swimming pool, triple court sports hall, fitness suite and free weights centre. Outside we have a four-lane synthetic cushioned running track and over 30 acres of both grass and artificial 3G pitches. We also have a number of specialist studios used for; martial arts, wrestling, dance, gymnastics, table tennis, cycling, archery, fencing and boxing. In addition to all this, the students can make use of an eight-metre climbing wall at the campus activity centre, which also houses an assault course and additional tennis courts.  
Students can develop their talent for sport through our Performance Sports Pathway (PSP) from Year 7 onwards. This programme allows for extra sports coaching covering the latest tactical, technical, physical and mental training within the timetabled week as well as strength and conditioning. Students develop their skills and experience whilst representing Team QE in UK and international competitions.
Scholarships are offered to exceptional students in Netball, Football, Cricket and Basketball.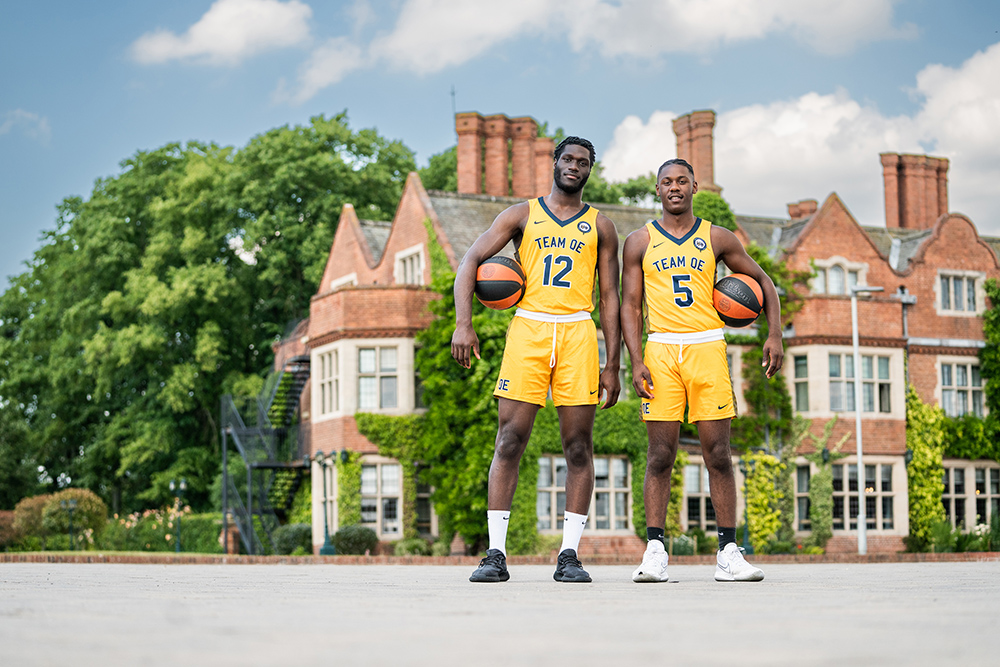 Super-curricular Academics
The QE Stretch and Challenge Programme encourages students to seek opportunities that enrich their learning journey and foster a lifelong passion for knowledge. This includes attending industry professional and alumni lectures, entering internal and external competitions, work experience, volunteering, and partaking in both personal and group research projects. Students can also become representatives and leaders in a variety of roles throughout the school that allow them to grow in confidence whilst developing core collaboration and leadership skills.
Those interested in STEM, can benefit from additional activities including the Practical Science CREST Award, Critical Thinking Club, Advanced Mathematics Club, and the internal Medical Conference Competition. Students can join our annual QE Volcano and Bath Bomb Days and send items to space as part of the Mars Balloon national initiative. They can also compete in a variety of national competitions, with vast success nationally, including a 2nd place and Top 10 place in the last two ICE CityZen engineering competitions, eleven Elite Awards at the Oxford University Computing Challenge, two Maclaurian Mathematics Awards, and 27 Gold Awards at the Science Olympiads.
For those students who are passionate about certain fields, we have academically focused clubs in Medicine and Veterinary, Journalism, Law, Enterprise, History, Politics, Psychology, and Philosophy which better prepare them for university applications and further education.
THRIVE@QE
Care is the most important element within the QE community; every member of the Collegiate, staff and student, is responsible for the pastoral care and happiness of the site.
QE offers support and guidance to all students and parents to ensure that we are all working to support individual students needs and equipping them with the right skills, not only to be successful in education, but to excel in their chosen career and life in general.
We have a dedicated team of trained staff on call 24 hours a day to offer support and guidance to all students within a specialist welfare area.
Our dedicated THRIVE@QR programme offers all students a huge range of activities to support their positive mental health and wellbeing. This includes activities and support such as: building self-esteem, strategies to help with exam stress, adjusting to change, home sickness, coping with a loss or bereavement, staying safe online, bounceback and specialist Forces and international support.
Find out more – Pastoral Care at Queen Ethelburga's | Independent Boarding School in Yorkshire (qe.org)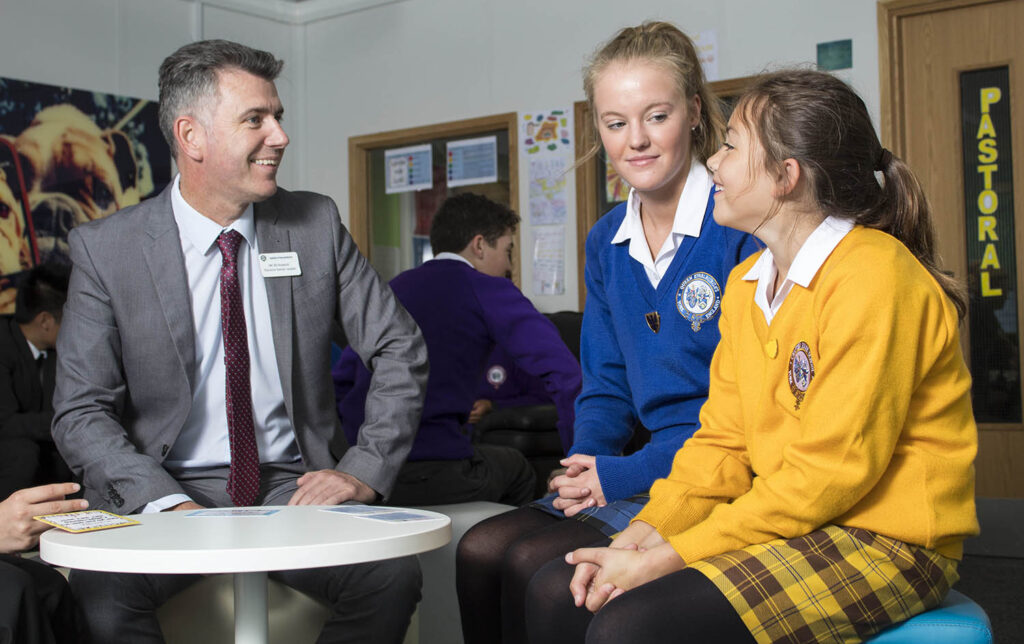 Saturday 27th January 2024
Saturday 9th March 2024
Saturday 27th April 2024