There is something for everyone at Malvern St James. Intellectual, sporty, creative, scientific, musical, dramatic, a combination of these things: every girl is different, and here every girl will find her spark.
Welcome from the Headmistress
"Malvern St James Girls' School is a truly exceptional place for living and learning, inspired by the talents and energy of its girls and staff. I am proud to be surrounded by girls with such poise. From the youngest to the oldest, they are interested and engaged with the world around them, and able to hold their own socially and intellectually.
We encourage our girls to be ambitious, to follow their passions and to be confident: and to appreciate the value of hard work and determination. We want to show girls the full spectrum of interests that contribute to a balanced and happy life, and demonstrate the joy of finding something they love and pursuing it.
In an age of fierce job competition, the careers landscape evolving like never before, and still a minority of women in leadership roles, young women can be forgiven for feeling unconfident or boxed-in about what they do next. At Malvern St James, we set out to untangle all of this. With superb value-added attainment, outstanding public examination results and a focus on giving our girls the soft skills they will need at university and in the work place, we are here to help them navigate their way with a support network of superb teaching and House staff, and first-class pastoral care.
We give our girls the freedom to find themselves. That's why they are confident, capable and the kind of people you want on your team.
Choosing a school that's right for your daughter is an important decision. Please do come and visit, and we'll show you what we're all about."
Mrs Olivera Raraty, Headmistress 
History
Malvern St James is made up of five schools that were located in and around the immediate area of Great Malvern. Malvern Girls' College, Lawnside, St James's, The Abbey, and St James's & The Abbey.
The founders of Lawnside, The Abbey, Malvern Girls' College and St James's School were all pioneering women who saw education as the key facilitator in opening up opportunities to women.
In 1919, the Imperial Hotel in Malvern was bought by two enterprising young women, Miss Poulton and Miss Greenslade, who turned it from a hotel to the home of Malvern Girls' College. In 2006 this building became home to Malvern St James Girls' School.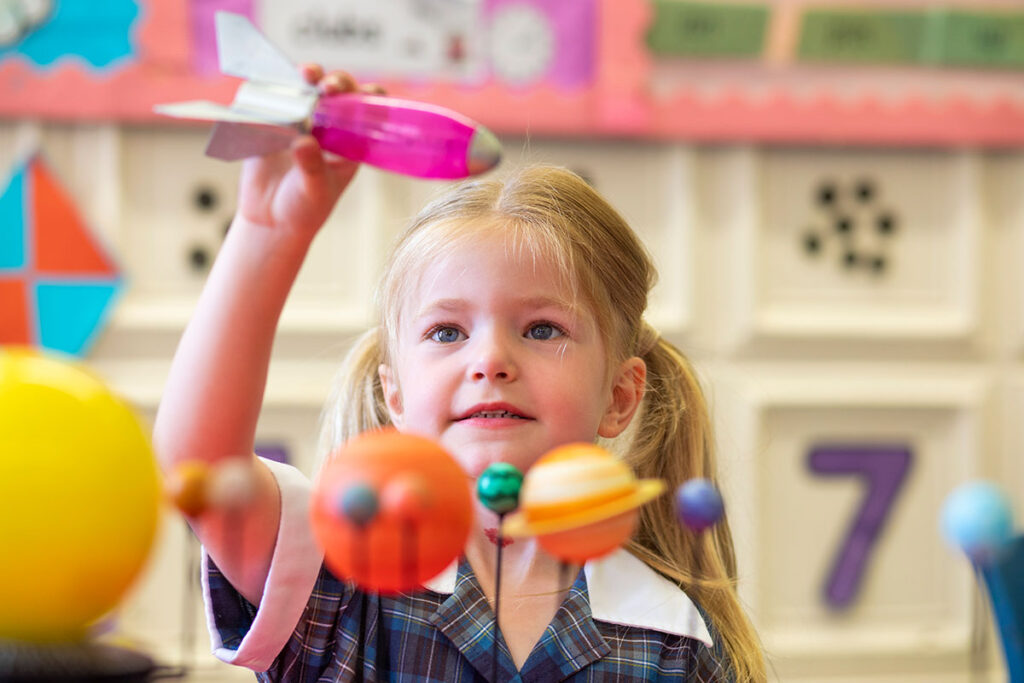 Scholarship Details
Scholarships are offered in a variety of disciplines including Academic, Art, Drama, Flexi-Boarding, Music, Riding, Sport and Technology. Scholarships are designed to reward excellence and to celebrate exceptional talent. We welcome open applications for Scholarships and Exhibitions at 11+, 13+ and 16+, which are awarded on merit.
Scholarships carry a fee remission of up to 10% for Senior School Scholarships. The final award will be considered alongside any other bursaries and remissions, the combined total of which will not exceed 40% of fees.
A wealth of enrichment and extension activities are available to all girls at Malvern St James including, in addition, scholars will be offered a range of bespoke opportunities with considerable value, including:
Mentoring and further extending skills
Coaching
Masterclasses and workshops
Trips and visits
Regular specialist meetings
For more information visit https://msj.gs/2YmD0Q1
Bursary Details
Our bursary programme is generous and designed to make it possible for as many girls as possible who meet the entry criteria to take up a place here. Alongside sibling, military and Old Girl Association discounts, we also offer means-tested bursaries. These are worth up to a maximum of 40% discount from the fees.
For more information visit https://msj.gs/3fYMDLy
Fees per term:
Pre-Prep: Day from £2,550
Prep: Day from £3,970, Flexi Boarding from £4,705, Weekly Boarding from £7,310, Full Boarding from £8,160
Senior: Day from £5,990, Flexi Boarding from £6,840, Weekly Boarding from £9,985, Full Boarding from £10,810
Sixth Form: Day: £6,580, Flexi Boarding from £7,590, Weekly Boarding £12,210, Full Boarding £13,470
Open Days:
2021
Saturday 9 October 2021 at 10:00 – Open Morning
Wednesday 13 October at 18:00 – Sixth Form Virtual Open Evening
Wednesday 10 November at 18:00 – Whole School Virtual Open Evening
2022
Saturday 12 February at 10:00 – Pre Prep and Prep Virtual Open Morning
Saturday 19 February at 10:00 – Whole School Virtual Open Morning
Friday 11 March at 10:00 – Open Morning
Saturday 30 April at 10:00 – Whole School Virtual Open Morning
Wednesday 25 May at 18:00 – Forces Families Virtual Open Evening
Thursday 23 June at 18:00 – Whole School Virtual Open Evening
Wednesday 17 August at 18:00 – Whole School Virtual Open Evening