OPEN EVENING & TASTER MORNINGS
We are delighted to be holding our annual Open Evening on Friday 1 October 2021, 6.00-8.30pm.  
We are also running our Taster Mornings in September. These short events are a fantastic way for parents and children to experience our school, meet the Head, explore the grounds and join us for lunch! We are currently taking bookings across four separate dates, listed below. Spaces are limited, so we encourage those interested to get in touch as soon as possible to secure a place.
For current Year 5 pupils (Year 6 in September), we invite you to join us at one of the following dates:
Tuesday 14th September 2021
Thursday 16th September 2021
Wednesday 22nd September 2021
And current Year 7 pupils (Year 8 in September) are welcome to join us on Tuesday 28th September 2021.
Contact our Registrar, Mrs Sheppard, at registrar@kes.hants.sch.uk for more information on either event and to book a place at a Taster Morning.
Our school is the oldest in Southampton, with a long and distinguished history stretching back over 460 years. We are extremely proud of these traditional roots, but we are prouder yet to be recognised as a vibrant, modern institution, dedicated to equipping our pupils with the skills to thrive in the 21st century.
With our prep school, Stroud School, we provide a full education offering from 3-18. We're a co-educational day school, with high academic standards and expectations. Under the guidance of expert teaching staff, our pupils consistently excel in public examinations, and both GCSE and A Level results are exceptional.
But academic outcomes are just one part of the story. We want our pupils to flourish intellectually, emotionally and in their wider interests. We want them to be kind, caring young people, driven to help others as well as develop their own unique characters.
Alongside this focus on pastoral support, we firmly believe that children learn critical life skills by engaging with the world beyond the classroom. At King Edward's, pupils have unrivalled opportunities to try new activities and to represent the school in sporting, artistic and intellectual clubs and societies. During lockdown, the committed staff have developed a programme of over 40 clubs and sporting sessions for pupils to get involved in each week, from book club to history club and green club to yoga for athletes.
By the end of Sixth Form, young people leave us for full of confidence and experience, excited and prepared to make the most of life's opportunities.
Our History
King Edward VI School is a selective co-educational independent school founded in Southampton, United Kingdom, in 1553. The school was founded at the request of William Capon, who bequeathed money in his will for a grammar school for the poor. King Edward VI signed the necessary Royal Charter in 1553 and the school opened in 1554. King Edward's became an independent school in 1978 and accepted girls into theSixth Form in 1983. It became a fully co-educational school in 1994. It is a member of the Headmasters' and Headmistresses' Conference, and is a registered charity. The school roll is approximately 950 pupils.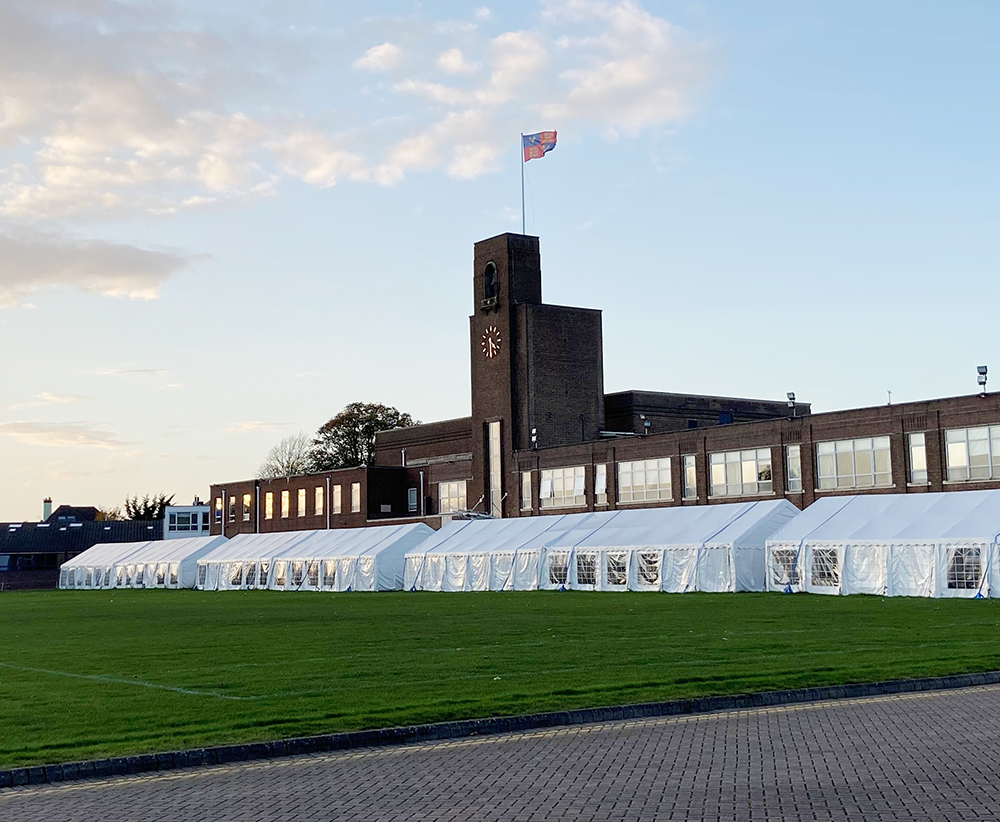 GCSE Grade 5 (strong pass) or above in both English and maths
5+ GCSEs grade 9-4 (standard pass or above) including English and maths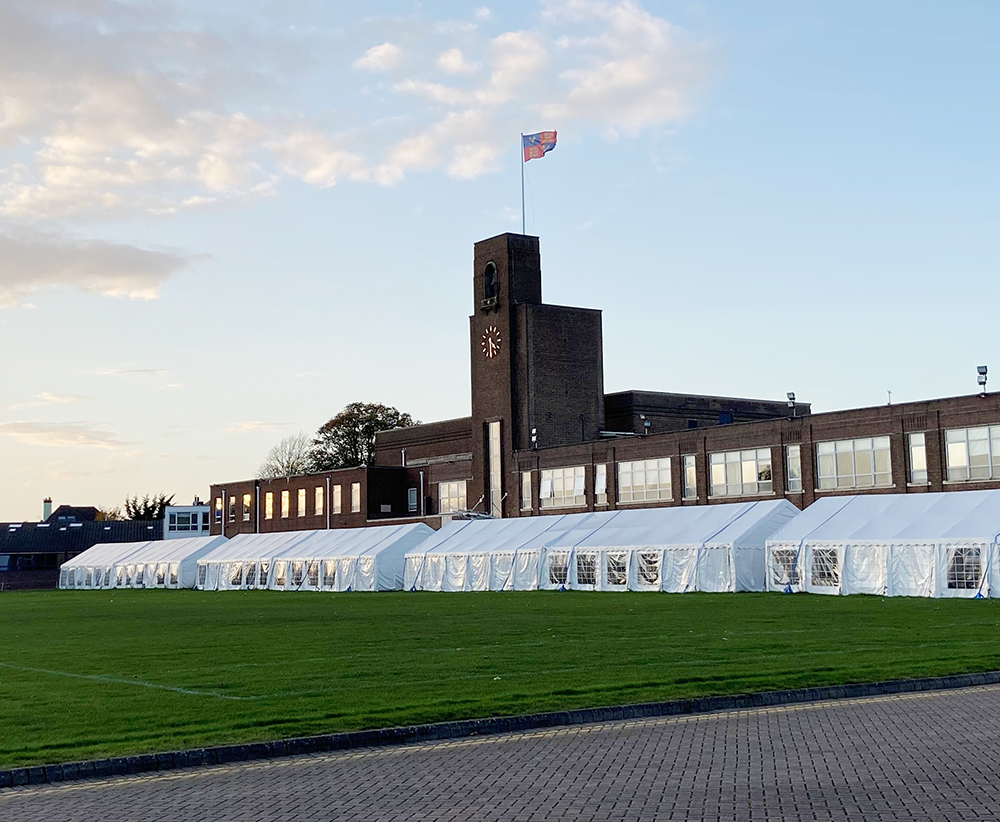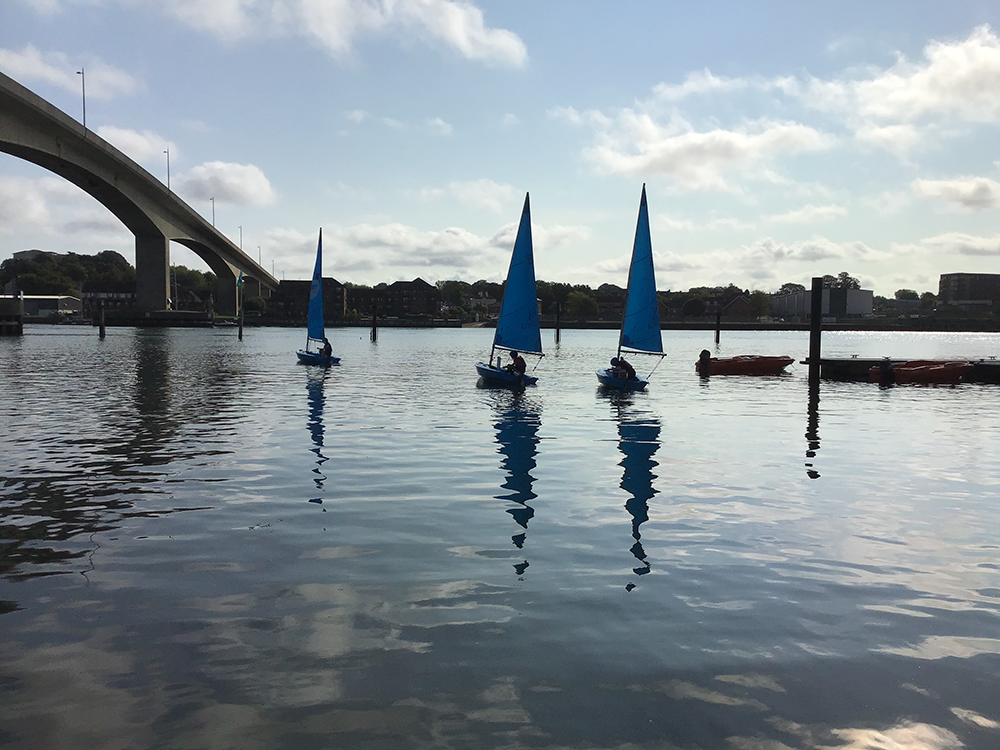 King Edward's encourages all pupils to get involved in school life, beyond their academic studies.  It is an important part of being a member of the wider school community, a great way to make friends, develop new interests and hone existing skills.  As students settle into the school, the range of opportunities increases as they move through the school.  By the end of Sixth Form, young people leave us for higher education full of confidence and experience, excited and prepared to make the most of life's opportunities.
Throughout Lockdown, the School has provided students with a programme of over 40 online clubs, from Book club, to Language clubs, sporting challenges such as 'Race to Tokyo', yoga for athletes and challenges encouraging students to be more environmentally friendly.
Netball, Hockey, Rugby, Cricket, Rounders, Sailing, Paddleboarding. We are proud that nearly 70% of all students represented the school in one of these disciplines throughout the last academic year. Our First Years had an impressive 91% of students involved at one stage or another.
The Elite Sports Performer Programme was established in 2015 to cater for the many talented sports performers at the school who are competing at regional, national and international level in their chosen sport. The school offers a range of sports awards and scholarships as we seek to build on recent sporting successes and encourage talented sportsmen and women to join King Edward VI School, to further both their sporting and academic ambitions.
Sports Awards: At King Edward VI School we value sport and it is a very important part of the school's ethos. Each year a number of sports awards are available for those applying to join us at both 11+ and at 13+. In addition to the receipt of the awarded £200, to be spent on kit & equipment, the recipient will be a member of the Elite Sports Performer Programme in which we support the individual's sporting development within the whole school environment. We invite applications from children with a passion for sport who have achieved, or shown the potential to achieve, a high level of sporting performance in at least one of the school's major sports; Hockey, Rugby, Netball and Cricket.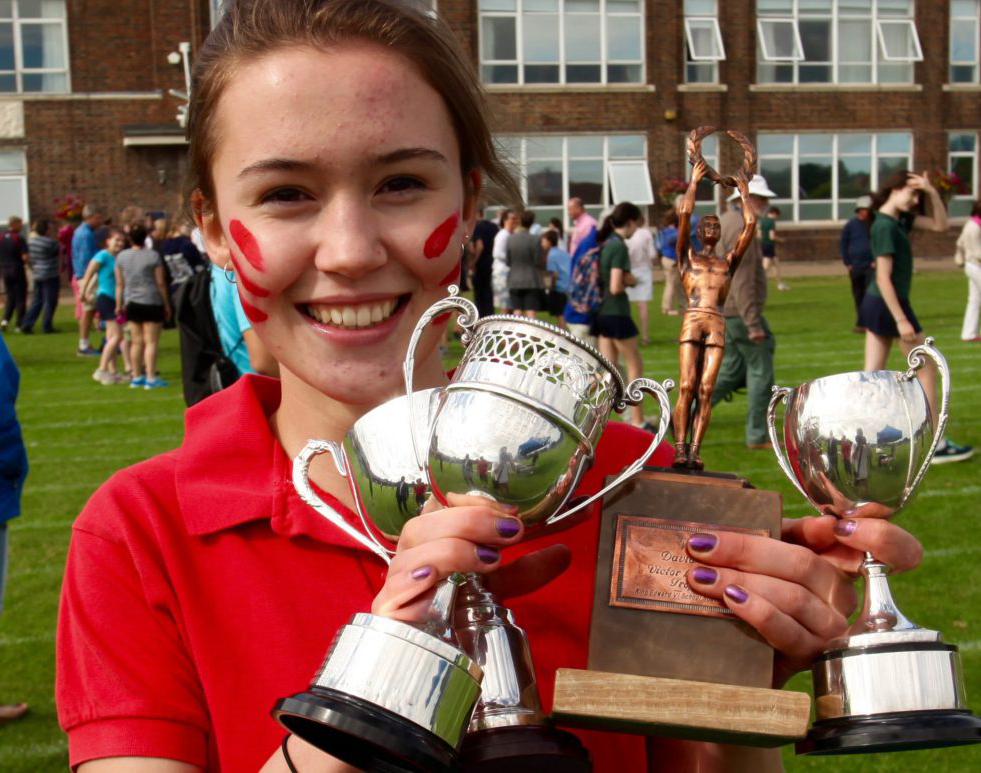 The fee for 2020/2021 is £17,130 per annum all-inclusive with a 5% reduction for brothers and sisters who are not receiving any bursary awards. For the convenience of parents, this Annual Fee is divided into three termly payments of £5,710.
Bursaries: The school offers a number of means-tested bursaries each year. Bursaries will have a maximum value of 100% of the school fee.
Scholarships: Academic scholarships worth up to 10% of the Full Fee and Creative Arts scholarships worth up to 5% of the Full Fee are available on admission to the Lower School. Sports Awards are also available.  Other scholarships and awards are available to current students on entry to the Upper School and the Sixth Form based on achievement, potential and progress.