We are very proud of all that goes on at Hazlegrove and are delighted that currently we are able to continue with Open Days and school tours by offering appointments to individual families, we request that face-masks are worn on site.
Our next Open Days are as follows:
Saturday 30 January – Virtual
Saturday 6 February – Virtual
Thursday 26 February – Appointments being taken
Saturday 20 March Appointments being taken
Saturday 8 May
Thursday 20 May
Saturday 22 May
Our History
The School's history reaches back in time to 1519 during the reign of Henry VIII and as part of the King's School Bruton Foundation, Hazlegrove is part of an educational lineage which spans nearly five centuries. The school was founded by Richard Fitzjames (Bishop of London) and his nephew John Fitzjames of Redlynch (later to become Chief Justice of the King's Bench) whose family crest incorporated the bearded dolphin which remains part of our school crest today.
After only twenty years of existence, the School was closed with the dissolution of the Monasteries resulting with the surrender of the Abbey including all the endowments of the school to the King (Henry VIII until 1547, and then Edward VI, his son).  For ten years the school ceased to exist until a "humble petition" was presented to Edward VI requesting him to restore the endowments of the school.  This was granted with the school being called the Free Grammar School of King Edward the Sixth.  This Royal Foundation led to a crown being placed above the dolphin on the school crest.
"Hazlegrove House lies to the north of the hamlet"; to quote Phelps, the county historian, it "stands on a gentle elevation surrounded by a park-like lawn well clothed with fine timber."
May 18th 1929, Country Life.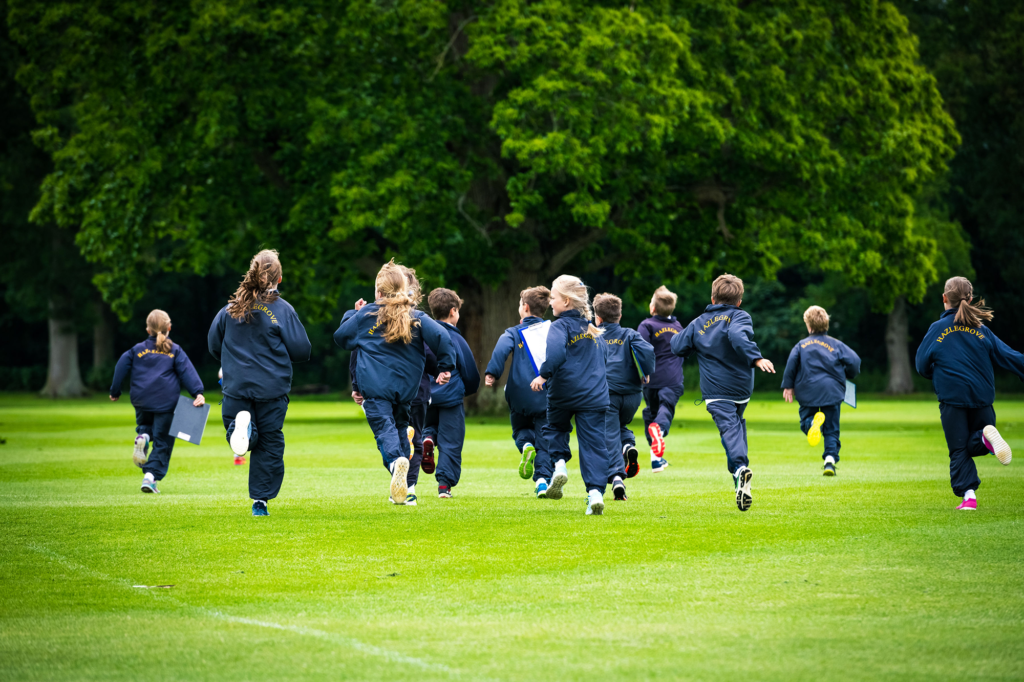 The original endowments of the school were re-granted to a Corporation that was to consist of twelve governors. Indeed, we believe we may be the first school ever to have a Governing Body with an unbroken record of the proceedings of the meetings of the Governors dating back to 1553.
The Junior School was moved to Hazlegrove House, after the Second World War in 1947, to be able to satisfy the increasing demand for places.  Today, about 30% of the pupils leaving Hazlegrove continue their education at King's which is also co-educational and situated within the attractive town of Bruton, nine miles to the North East of Hazlegrove.
Hazlegrove is a thriving community where children flourish. Pupil numbers are buoyant and pupil achievement is outstanding with over 40 scholarships and awards in the past year as well as individual and team national champions on the sports field and national recognition for its musicians. There are currently 333 pupils at Hazlegrove, with approximately 100 boarders.
Hazlegrove pupils move on to a wide variety of senior schools aged 13, having taken Common Entrance or Scholarship examinations.
OVER THE LAST THREE YEARS, A TOTAL OF 100 SCHOLARSHIPS AND AWARDS WERE GAINED TO 28 DIFFERENT SCHOOLS, COMPRISING;
22 Academic
34 Sports
16 Music
10 All-Rounder
6 Art / DT
12 Drama Scholarships
Sport is an integral part of the school day at Hazlegrove for all pupils from the Nursery to Year 8.  The grounds and indoor sports complex provide excellent facilities and all pupils are encouraged to join in and enjoy learning a wide variety of sports.  There is an emphasis on the development of physical fitness and co-ordination as well as skills and control.
Pupils play team games but also have the opportunity to pursue individual sports to a high standard.  Major sports for the boys are rugby, hockey and cricket whilst the girls play hockey, netball and cricket/rounders. Athletics, swimming and racket sports are also well represented.
There is a comprehensive fixtures list of matches against other schools.  It is important that pupils have the opportunity to compete and learn to win and lose with equal grace, as well as developing an appreciation of the etiquette associated with competitive sport. Teamwork, support, mutual endeavour and developing perseverance are all great skills for life.
All children at Hazlegrove benefit from both timetabled PE and Games lessons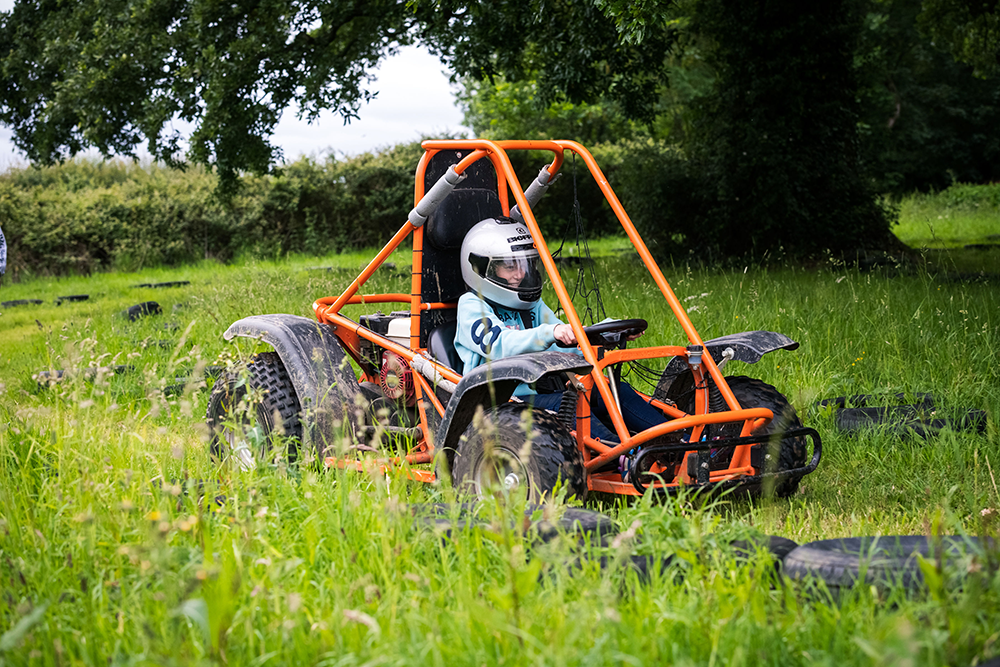 Hazlegrove wants pupils to grow and develop with a breadth of interests and experiences that will bring a richness and diversity to their lives and who they are. Much is achieved through the broad and challenging curriculum but there is so much more. The School's wide-ranging club and activity program allows pupils to pursue particular interests with passion and perseverance.
The list of choices of activity is almost endless – activities change from term to term depending on the seasons and popularity of individual clubs.