We are very proud of all that goes on at Hazlegrove and are delighted that currently we are able to continue with Open Days and school tours by offering appointments to individual families, we request that face-masks are worn on site.
Our next Open Days are as follows:
Saturday 30 September
Our History
he school's history reaches back in time to 1519 during the reign of Henry VIII and as part of the King's School Bruton Foundation, Hazlegrove is part of an educational lineage which spans nearly five centuries. The school was founded by Richard Fitzjames (Bishop of London) and his nephew John Fitzjames of Redlynch (later to become Chief Justice of the King's Bench) whose family crest incorporated the bearded dolphin which remains part of our school crest today.
After only twenty years of existence, the school was closed with the dissolution of the Monasteries resulting with the surrender of the Abbey including all the endowments of the school to the King (Henry VIII until 1547, and then Edward VI, his son).  For ten years the school ceased to exist until a "humble petition" was presented to Edward VI requesting him to restore the endowments of the school.  This was granted with the school being called the Free Grammar School of King Edward the Sixth.  This Royal Foundation led to a crown being placed above the dolphin on the school crest.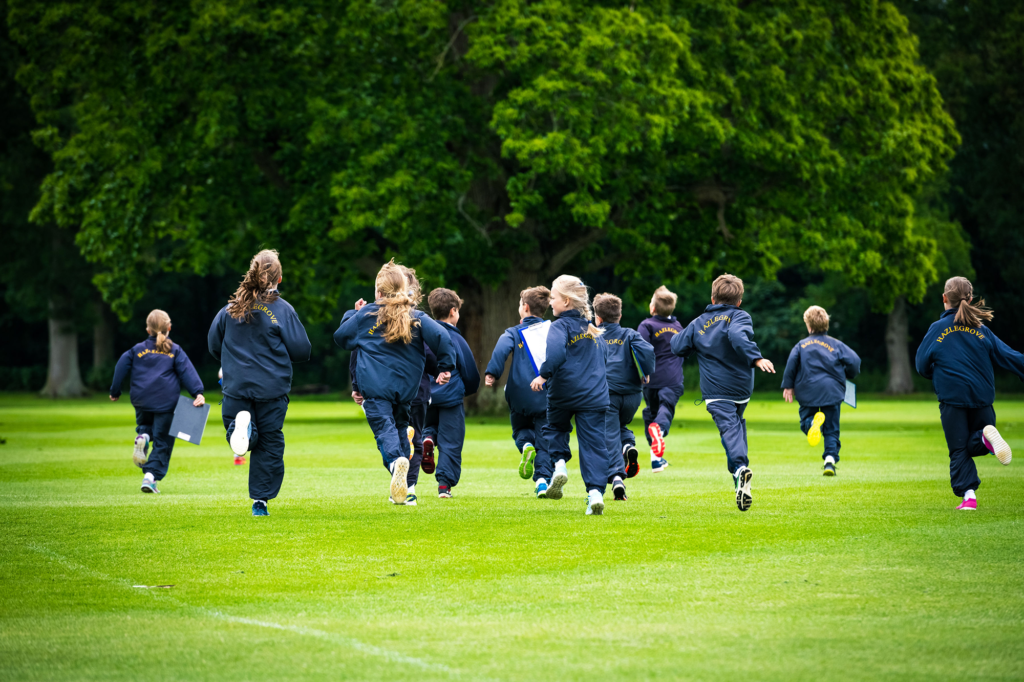 The Junior School was moved to Hazlegrove House, after the Second World War in 1947, to be able to satisfy the increasing demand for places.  Today, about 30% of the pupils leaving Hazlegrove continue their education at King's which is also co-educational and situated within the attractive town of Bruton, nine miles to the North East of Hazlegrove. Hazlegrove's Claim to Historical Fame: The original endowments of the school were re-granted to a Corporation that was to consist of twelve governors. Indeed, we believe we may be the first school ever to have a Governing Body with an unbroken record of the proceedings of the meetings of the Governors dating back to 1553.
Hazlegrove is an exceptional coeducational full boarding and day school for 360 children between 2-13, Hazlegrove enables children to be children and is committed to celebrating childhood, a vibrant and creative curriculum, exceptional pastoral care and stunning rural Somerset location combine to make children feel nurtured, motivated, inspired and encouraged to love learning for life.The curriculum has a real, hands-on feel where children participate and are not just spectators. We are passionate about developing in the children, genuine awe, wonder and curiosity at the complexities of life and the world about us – past, present and future. The breadth and balance in the curriculum give pupils an opportunity to get excited about the lessons they have each day and from Year 4, pupils join the rest of the Prep School in attending school on Saturday mornings. 
Hazlegrove pupils move on to a wide variety of senior schools aged 13, having taken Common Entrance or Scholarship examinations. About 40% of Year 8 go on to King's School, Bruton, whilst the remaining 60% go on to a wide range of schools which varies each year depending on the cohort of pupils going through. The list of senior schools includes Eton, Winchester, Marlborough, Dauntsey's. Millfield, Canford and Sherborne to name a few!
Over the last three years, 82 scholarships and awards have been gained to 17 different schools comprising:  
20 Academic
32 Sports
6 Music
7 All-Rounder
4 Art / DT
13 Drama Scholarships
At Hazlegrove we are privileged to have both superb sporting facilities and a very dedicated and passionate team of teachers.  We instil the lifelong values of healthy living and having fun through our sporting endeavours. From outdoor education to both team and individual sports, we foster the ethics of fair play, fun and team work. We pride ourselves on not only the achievements of our top performers but also that all children have a huge array of sporting opportunities and experiences – all children from Year 3-8 represent the school in the major games each term, as well as there being access to the more diverse sports of archery, kayaking, laser pistol shooting and martial arts. In the past few years we have had much success on both the county, national and international stage.
Both past and present pupils have gained Great Britain selection in a wide range of sports – hockey, riding, rowing, laser run, triathle, biathle, cricket and pentathlon. Our pupils have represented the school at the National Prep Schools' Athletics Finals, National IAPS Swimming Finals, National IAPS Hockey Finals (boys and girls) – some of our recent highlights have been winning the Boys team title at the National Prep Schools Cross Country Finals and winning the National team title at the NSEA Show Jumping Championships.  Our girls have previously won the National Lady Taverners Indoor Cricket title at Lords twice and pupils currently represent Somerset in hockey, tennis, cricket, cross country and athletics.  So many doors have been opened and it is very exciting to see children flourish in this supportive, nurturing and sporty environment.  We hope to have many more Olympians in the future to add to our current two gold medallists!  We passionately believe that enjoyment and exposure to a broad range of sports is the key in the formative years.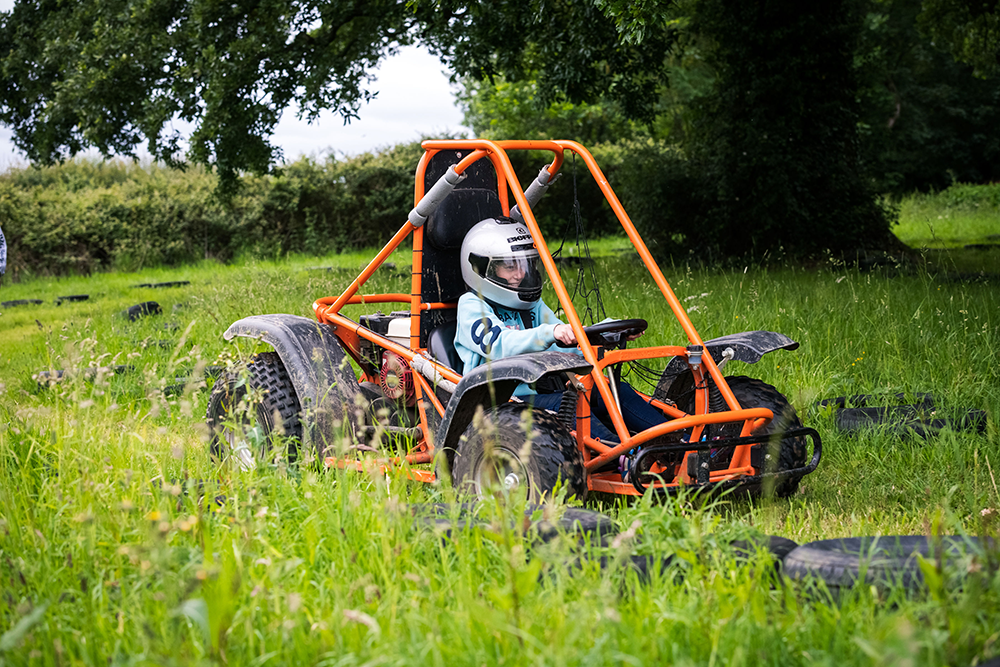 The school has a wonderful range of extra-curricular clubs and activities including Swing Band, Laser Pistol Shooting, Bee Keeping, Judo, Papercraft, Running, Swimming, Languages, Board Games, Hazlegrove Radio, Gardening, Photography, Drone Club, Cartooning, all sorts of Music to name a few.
Class sizes are, on average between 14-19 pupils.
Hazlegrove produces six major full-scale shows every year which bring together developed drama techniques, dance routines and songs depending on year group.
The level of commitment from staff and pupils goes beyond the call of duty whether it is the Pre -Prep Nativity or Leavers' musical extravaganza. Each child takes away a lasting memory of their show, that year, and then the next year, and the next.
Hazlegrove has a thriving Music Department offering a wealth of opportunity both in and out of the classroom. Children are introduced to a wide variety of musical styles and cultures through creative classroom and instrumental teaching, from traditional classical and jazz to rock, pop, rap and dance music.  This year we have introduced a DJ club which is already very popular!
Over 50% of the children learn an instrument in school, 22% of whom learn two or more instruments. A growing team of visiting music teachers offer tuition in piano, strings, brass, woodwind and voice, as well as bagpipes, harp, orchestral percussion, drum kit, music technology, acoustic and electric guitar. Children are encouraged to take exams in their instruments, although the school supports a variety of learning pathways, and our inclusive department supports children from beginner to Grade 7. All of our prospective music scholars have been successful in gaining awards to Senior schools over the past two years.
The Art Department at Hazlegrove is an exciting and popular purpose-built space flooded with natural light and a beautiful view overlooking the picturesque Somerset countryside. Pupils study drawing, painting, printmaking, photography and sculpture, whilst several weekly extra-curricular creative sessions allow pupils to extend their talents and develop personal projects.