Parents love Godolphin and Latymer not just for the academic success it brings their daughters, but for the school's holistic approach to their education in the broadest sense.
THE SUNDAY TIMES LONDON INDEPENDENT SECONDARY SCHOOL OF THE YEAR
Welcome
Godolphin girls are warm, lively and grounded in the real world, achieve excellent GCSE, A Level and IB results, but wear their academic credentials lightly. A wide curricular and extra-curricular programme enriches student life and ensures each individual girl can reach her potential and pursue her interests and passions.
We were delighted to be awarded Sunday Times Independent Secondary School of the Year 2020 for our 'academic success' and 'social conscience' after ranking 2nd in their national league tables. We were also awarded the No 1 School for the IB in the UK and ranked the top school for sport in London by School Sports Magazine.
We are an academically selective day school for girls aged 11-18; girls sit the London 11+ Consortium entrance examinations and in the Sixth Form can choose to pursue the IB or A Level pathway. At Godolphin, girls freely exchange ideas and opinions and pursue leadership opportunities and positions of responsibility, without any perceived limits or stereotypes. Our pastoral care ensures that each individual girl is known and supported with initiatives that encourage risk-taking, resilience and a belief that nothing is beyond her reach or aspiration.
Girls shine as artists, actors, musicians, sportswomen, scientists, entrepreneurs, Arkwright Engineering Scholars, debaters, Gold DofE achievers, Ogden Trust Physics Ambassadors, Amazon HQ App Designers, Biology Olympiads, Green activists and community volunteers. Indeed, a culture of community service permeates the whole school and is underpinned by strong partnerships with local schools and community programmes. In 2018 we launched the Social Impact Awards to encourage students to develop their own sustainable Social Impact projects.
We nurture a caring, diverse and inclusive community and our means-tested bursary programme allows us to provide fee assistance for talented girls who otherwise wouldn't be able to come to the school and who, in turn, enrich school life with their energy and inspiration.
Our girls step into the world with places at their first-choice universities: remarkable, respectful and courageous young women who are armed with the talents and ambition to succeed, wherever life takes them.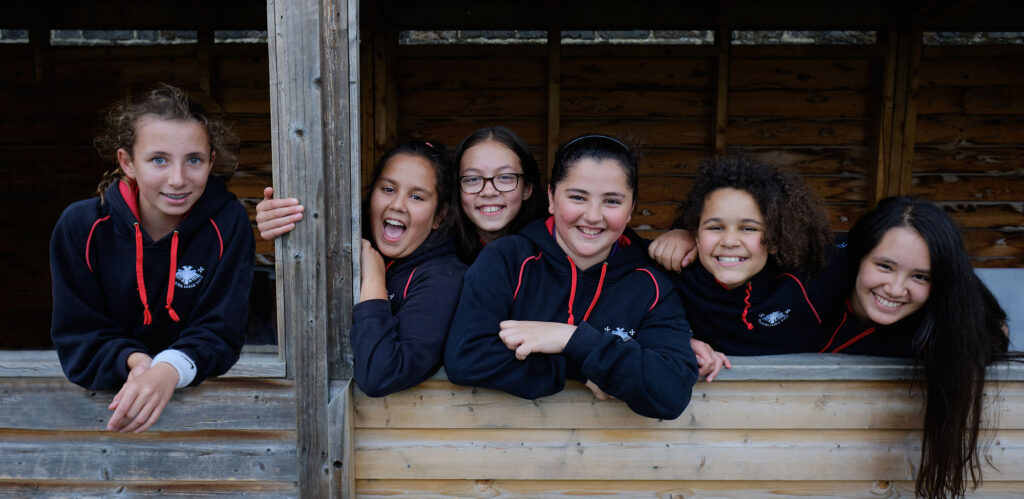 Bursaries & Scholarships content
At Godolphin and Latymer, we would like the outstanding education we provide to be within the grasp of every bright girl who is offered a place here, irrespective of their financial background. Our aim is to help families afford our school fees by providing 11+ and 16+ bursaries that are means-tested based on family financial circumstances. Bursaries range from 10% to 100% of fees and the number and amount of awards can vary each year. Around ten girls in each year receive fee assistance, the majority with fully-funded places and our aim is to increase this number.
The application process for bursaries is as follows (in cases of particular need we may be able to waive the Registration Fee):
– Indicate on the Examination Entry Form (issued after registration) if you wish to be considered for a bursary and send it back to us.
– A Bursary Application Form will be sent to you within seven days of us receiving your Examination Entry Form.
– Fill in the Bursary Application Form and send it back to us with all the supporting documentation. It will take approximately two weeks to assemble the documents you need so please allow enough time. The deadlines can be found on our 11+ and 16+ entry pages.
– Within seven days of us receiving your form you should receive acknowledgement that your application has been submitted and will be considered. Applicants should contact the Bursar's Office if their application has not been acknowledged within seven days of submission.
The information on the Bursary Application Form enables us to assess the likely level of support which will be required, subject to available funding. We normally invite parents for a meeting at the school to talk through the application to ensure the information has been correctly interpreted and that the basis of the financial assessment has been fair. The value of the bursary award is not influenced by the academic ability of the girl but by how much fee support is required.
In addition, we offer music scholarships at 11+ entry and music and art scholarships at 16+ entry.
Bursaries & Scholarships offered
Bursaries for new entrants
Hardship awards for existing pupils
Art scholarships
Music scholarships
Sixth Form scholarships
Find out more: https://www.godolphinandlatymer.com/admissions/bursaries/
School Essentials
Head's name: Dr Frances Ramsey
Age range from: 11-18
Day/Boarding: Day

Religious Affiliation: Non-denominational

Exams:
GCSE
IGCSE
A Level
International Baccalaureate (IB)
Extended Project Qualification (EPQ)
School fees (per term): £7,695
To find out more about fees click here