Elmfield School opened in 1934 in a house called Elmfield in Selly Oak, Birmingham. This was the home of Henry Lloyd Wilson and his wife Theodora, whose son Michael, in conjunction with Fried Geuter, invited Eileen Hutchins to found the venture. It started initially to provide a Waldorf education for the children of people working at Sunfield Children's Homes in Clent.
When war broke out in 1939 the school was evacuated and two classes were offered temporary accommodation at Sir Hugh and Lady Chance's home in Bromsgrove, while the rest were housed at Sunfield in Clent. After a term all were re-united at Sunfield, with school taking place in former workshops there. Two years later, however, the school was closed except for a small Kindergarten group that was carried through the war years by Eileen Hutchins.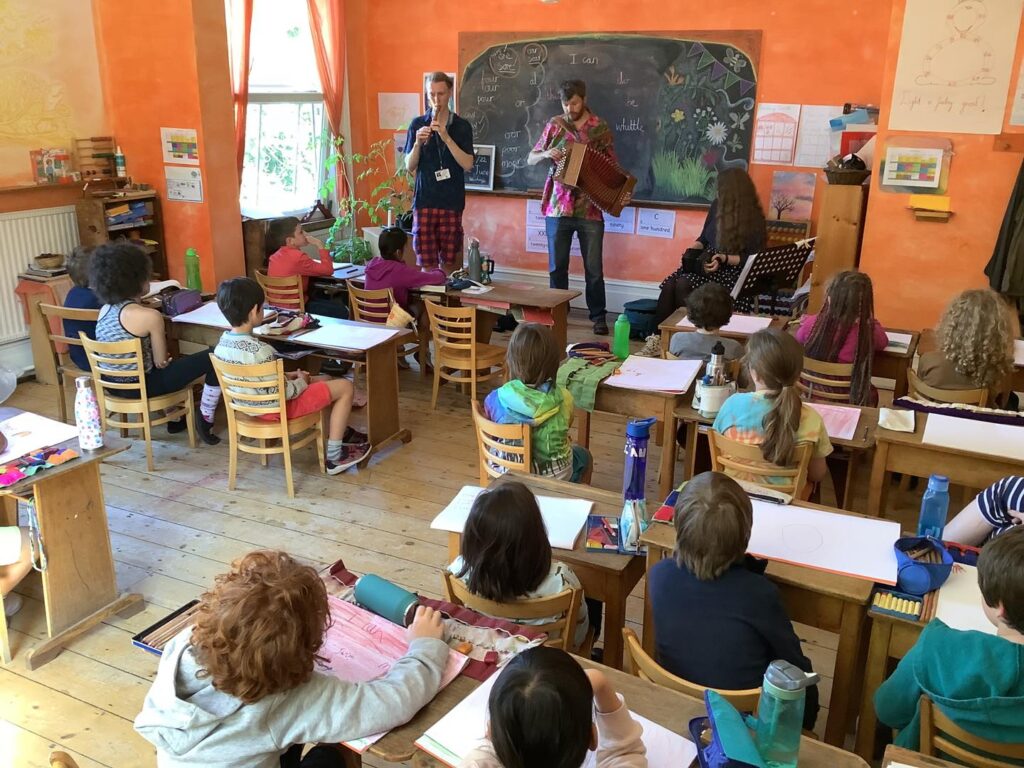 At the end of the war, Eileen Hutchins' father bought Park Hill, the present main building of the school. After clearing up the dilapidated house and garden, following occupation by US Army troops who had been billeted there, the opening took place on 16th October 1946. Thorn Hill, the house next door, was bought by the school in 1962, with a condition of sale being that the school should look after the resident peacocks !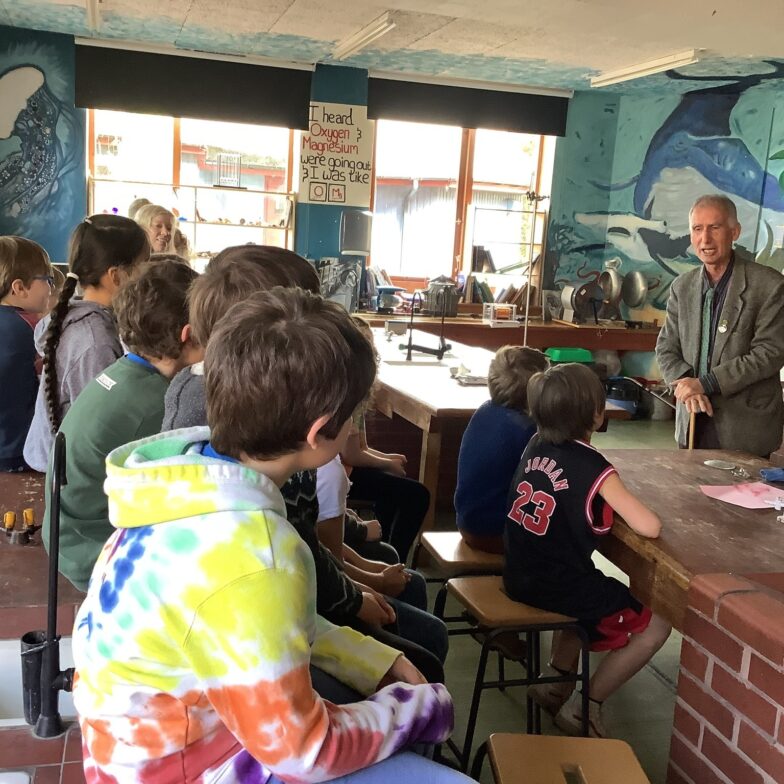 Further buildings were added and alterations made: the gym hall, uniting the two houses; a handwork and classroom block (Blue Cedar); and the Tobias Wing, with its purpose-built eurythmy room, laboratory, pottery and classrooms.
The latest addition to the school was the extension to the Tobias wing, Gawain, providing the school with four large, well-equipped classrooms and a smaller room dedicated to the use and teaching of information technology and to smaller subject groups.
Education is a journey, not a race
Here, at Elmfield School, we offer a vision for education that is not obsessed with "catch-up", or with endless, stressful preparation for assessments.
Our approach is to focus on the heart and hands, as well as the head: creativity and imagination are integral to all we do. In this, we are part of an international, independent educational system which has over 1,150 schools worldwide, all dedicated to recognising and acknowledging the unique spirit and talents of each individual child.
At Elmfield, our curriculum spans the full 12 years. Through delaying formal learning until the age of six or seven, we enable pupils to develop literacy, numeracy and social skills through play-based learning in our Nursery and Kindergarten. Pupils then make rapid progress through the Lower School, where both Spanish and German are taught from the age of six, and onwards into Secondary education. As the school is located in the beautiful grounds of one single campus, the transition between the Lower School and Upper School is seamless.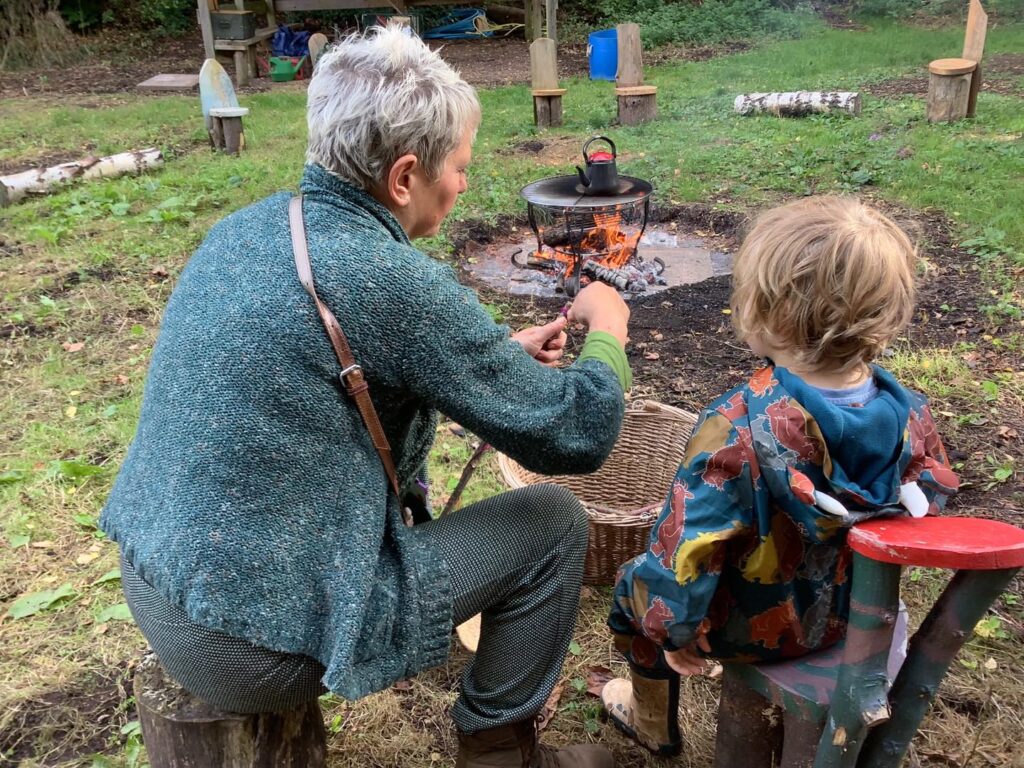 What is more, Ofsted note that our examination results in the Upper School are consistently above national average and that "pupils leave school well prepared for the next stage of their education". This is achieved without selecting on ability, like many other independent schools.
We aim to prepare children to meet the challenges of the 21st century, and to develop the problem-solving skills required for a sustainable future, through an education that connects with them in an inspiring and practical way. In this digital age, when facts are so easily accessed, it is creativity, imagination and intuition that set us apart from so many other schools.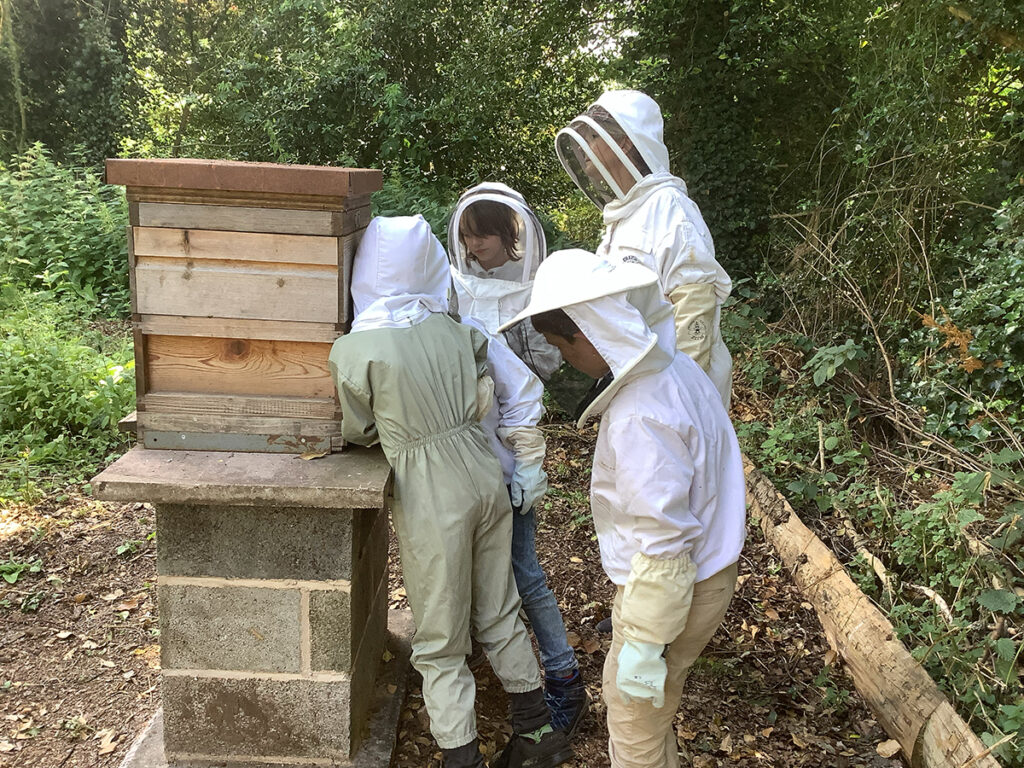 We are so secure and confident in the environment we create that, for us, "everyday as an Open Day". We welcome requests for tours at any time and are sure you will be inspired by what you see.