Innovative yet traditional, academic but with an exceptional range of co-curricular opportunities, day and boarding with a family-friendly approach, Downe House values, challenges, supports and educates every girl as an individual to ensure that when the time comes to leave the school, she is the best version of herself she can be and believes that she can achieve anything. At the heart of our ethos is that every girl is an individual and a Downe House education is very much tailored to the girl rather than trying to make a girl fit a mould. Our aim is to provide an education which enables each girl to discover and develop her abilities to the highest possible level whether that be in Dance and Drama, on the lacrosse field, in Computer Science, Chemistry or Russian. The bonus of the family friendly boarding and day model is that it meets the needs of families with diverse circumstances, precisely because we are willing to go the extra mile to understand and accommodate individual circumstances and to make sure that we fully support each girl and her family in the right way for them.
So many things make the difference at Downe House – the term spent in France by all Lower Fourth girls, our Global Schools' Exchange Programme with 16 partner schools across six continents, the Elective Programme which provides 'super-curricular' academic enrichment, a holistic approach to wellbeing through the 'Finding Balance' programme, the 3-step Pastoral Care system which tailors the care for each individual girl and is expertly designed to meet the very different needs of girls at each stage of their teenage development and the World Ready programme which equips girls with the skills and self-knowledge they will need to embrace every career or life opportunity in the wider world.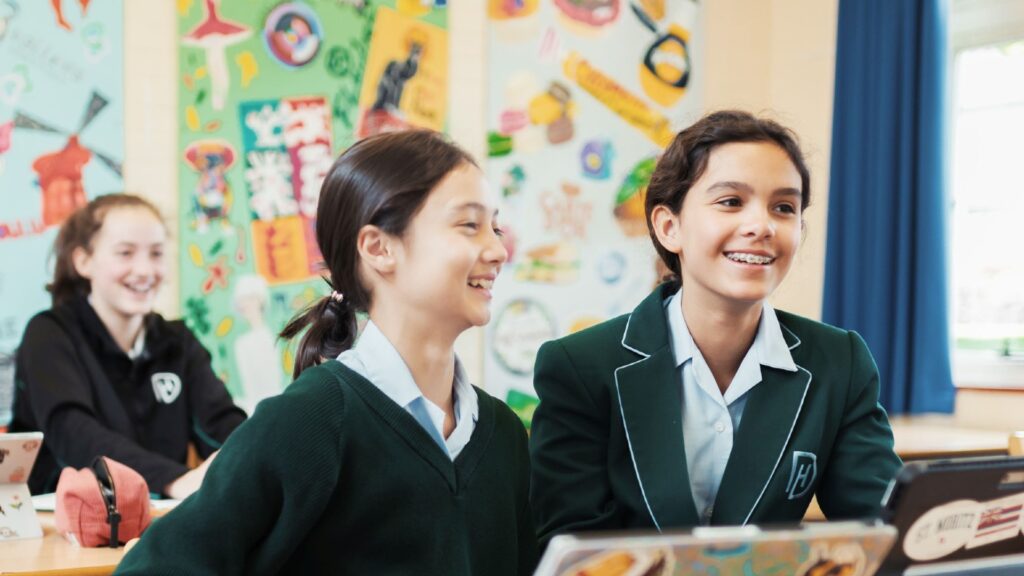 Whoever you are… Whoever you want to be… Be a Downe House girl
What does it mean to be a Downe House girl? The answer is rooted deep in the Downe House DNA and its key characteristics which are the hope, aim and challenge for every girl whether she is in the classroom, on the playing fields or in her boarding house. These key characteristics are Collaboration, Resilience, Creativity, Aspiration, Compassion, Communication and being Outward Looking. Every department and section devote time and energy to ensuring that they give the girls every opportunity to develop these seven important skills and characteristics through all aspects of school life at Downe House. No matter what the girls go on to achieve beyond Downe, and the sheer variety of the career paths of our alumnae is testimony to our ethos, they all have the enduring imprint of the Downe House DNA to carry with them throughout their lives.
Message from the Head
'I believe that as a school, we have a responsibility to provide our pupils with as many opportunities as possible – academic, co-curricular and pastoral to allow every girl to grow and develop, and to discover and build on her individual strengths.
A full boarding education provides us with two precious commodities, time and space. These, coupled with excellent teaching and pastoral care, ensure that we are able to offer a broad curriculum, an outstanding range of activities and first class individual care.
Joining Downe House means that you will become part of a community that embraces its pupils, parents, past parents, alumnae, current and past staff. It is our firm belief that if we all work together with one common purpose of supporting our pupils, past and present, to reach their potential, they are far more likely to achieve real success in all spheres.
It is our aim that girls should be fully prepared for life beyond Downe House and leave us with the confidence to take up places at top universities in the UK and overseas and then move on to embark successfully on the widest range of careers across the globe. Downe House is a very special place and I hope that I, the staff and girls, will have the opportunity to meet you and show you everything that is achieved by the girls on our beautiful site.'
Headteacher, Mrs Emma McKendrick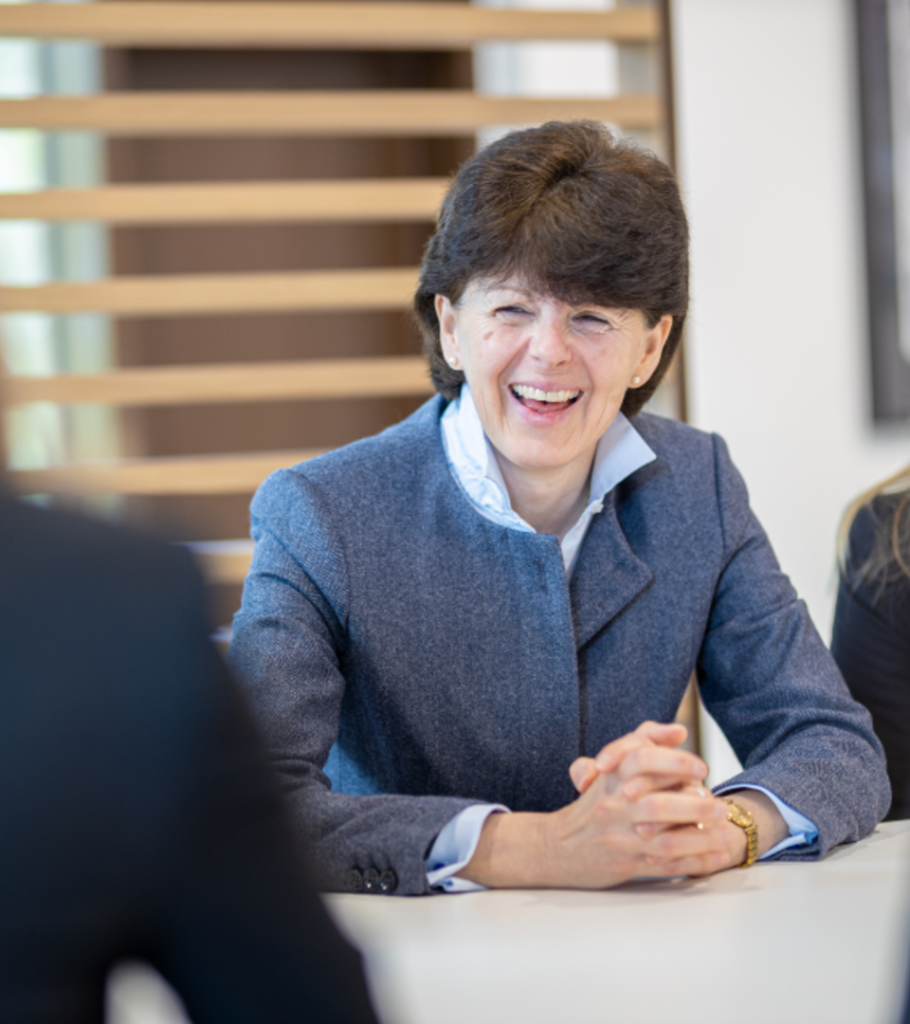 Families are welcome to visit Downe House by appointment or by attending an Open Morning and parents can register their daughter at any time from Year 6 onwards, but no later than June in the year prior to entry. Girls are then invited to an Assessment Day, an interview with the Headmistress and invited to sit scholarship exams as appropriate.

Specialist subjects
We want each girl to experience the broadest possible choice of subjects. For that reason, a key aspect of academic life at Downe House is the opportunity to try a much wider range of subject combinations. The core curriculum subjects of English, Mathematics, Modern Foreign Languages and Science are complemented by a greater choice of the Humanities, the Classics and Social Sciences, as well as ample opportunities for Creativity, Sport and more practically-focused lessons.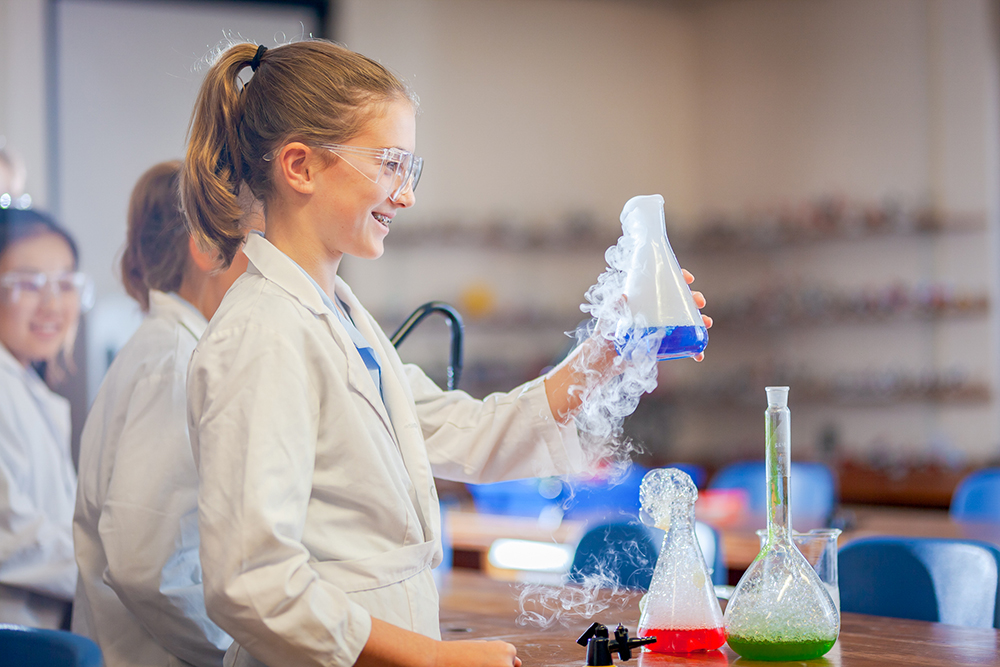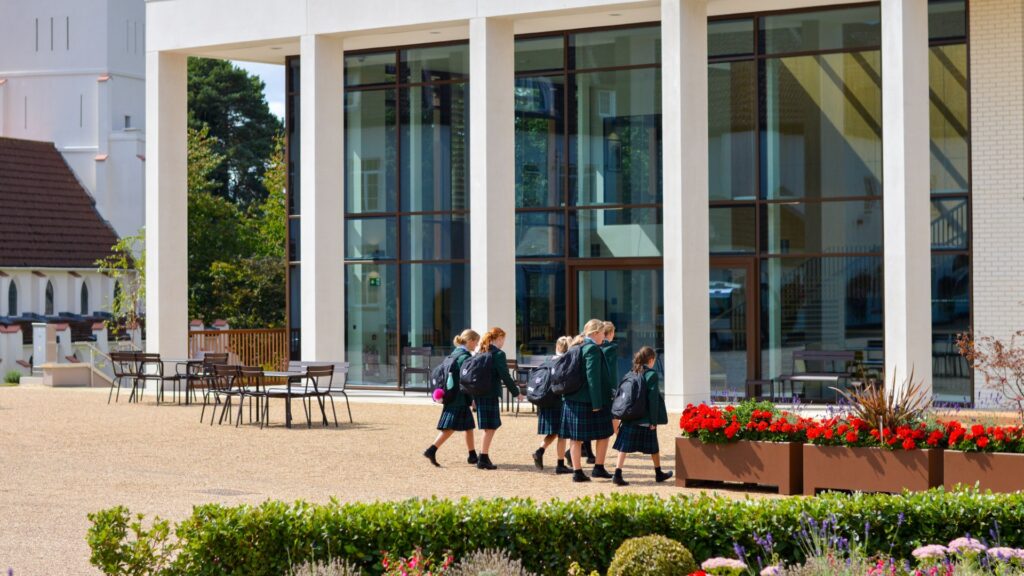 History of the school

Downe House School started life in Charles Darwin's former home in the village of Downe in Kent and moved to its current 110-acre woodland site in Cold Ash, West Berkshire in 1922. The School was founded by Miss Olive Willis who was disillusioned by the independent education that existed for girls at the time and held the strong belief that a school should meet the needs of young women by valuing and prizing individuals and engendering a strong sense of community. The traditional but forward-thinking values, the individual approach and the personal touch embodied in our Founder's ethos have not changed so very much in 114 years; kindness and respect for others are as valued today as they ever were. Downe House's aim has always been to enable, encourage and prepare girls to play a full and positive part as citizens of a global community and as outstanding women of the future.
Our GCSE and A Level candidates worked extremely hard and, although they did not sit examinations, we believe that they have every reason indeed to be proud of all their achievements. At A Level/Pre-U, 95% of the grades achieved were A* to B (85% in 2019) with the A*/D1/D2 percentage remaining at 46% . At GCSE, 90% of the grades were at 7 to 9 (84% in 2019) and over 71% were graded 8/9 (63% in 2019).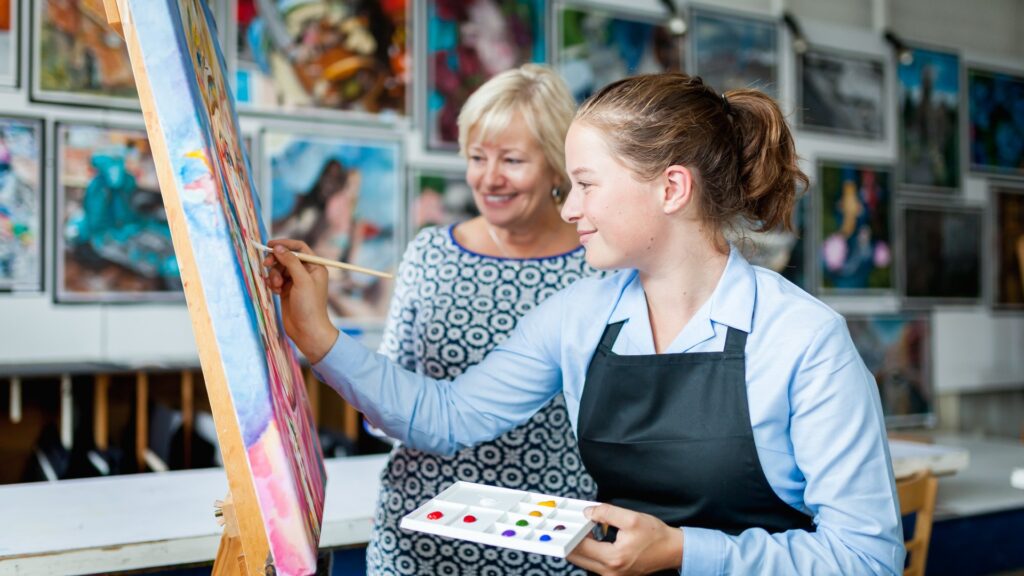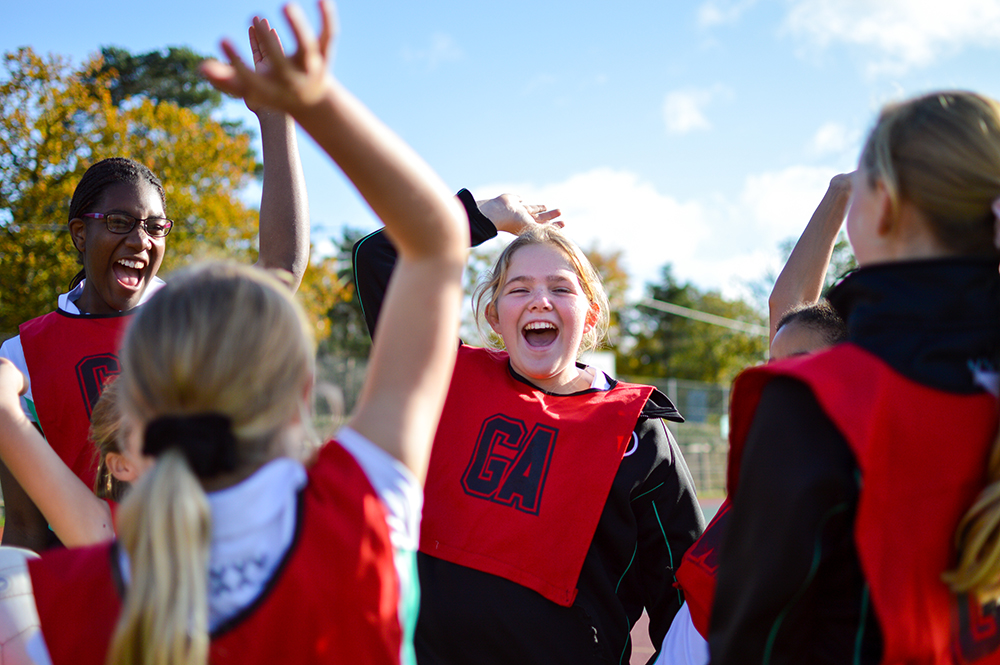 Sports played
Lacrosse is the main sport during the Michaelmas and Lent terms, but we have strong teams in Netball, Hockey, Squash, Swimming, Badminton, Basketball and Cross-Country to name but a few. In the Summer, we mainly focus on Tennis, Cricket and Athletics but girls are given the opportunity to compete in many other sports such as Biathlon and Volleyball.
Co-curricular activities
As a full boarding school, we are not tied by the constraints of a traditional school day, and as such we provide an exceptional range of opportunities both inside and outside the classroom.
The rich and varied programme of co-curricular activities enables girls to develop interests in subjects, sports, hobbies and interests that may not previously have been experienced or considered. For our part, we are committed to supporting each girl find an activity (or more) that challenges, stimulates and develops her by offering a tremendous diversity of enrichment opportunities and clubs and activities. From film society to drama, horse-riding to astronomy, current affairs to the choir, we believe that learning goes beyond the classroom and encourage every girl to 'have a go' whatever their level of ability. Weekends at Downe House are all about individual choice, whether that be extra training for the lacrosse team, rehearsing for a drama production or concert, playing tennis with your friends, going on a trip to the theatre, enjoying a social with one of the local boys' schools, joining a cookery workshop, spending time with your friends in the boarding house or going for a walk, run or cycle ride on our beautiful 110-acre campus. The Caledonian Society is probably the most popular amongst the Sixth Form girls – it's a joint initiative with Radley, Winchester and Eton. They learn different Scottish reels and the Schools take it in turns to host a formal dinner followed by a series of six reels. The Duke of Edinburgh scheme involves hundreds of girls throughout the Upper School and Sixth Form who develop leadership, planning and teambuilding skills along the way. Cookery Club is a popular option with the Lower and Upper School girls and the Leiths Certificate in Food and Wine is always oversubscribed. There is an abundance of student-led clubs and societies from the Feminist Society and Book Club to Debating Society, the Anti-Bullying Committee and Science Club. Girls are definitely encouraged to set up their own if it doesn't already exist.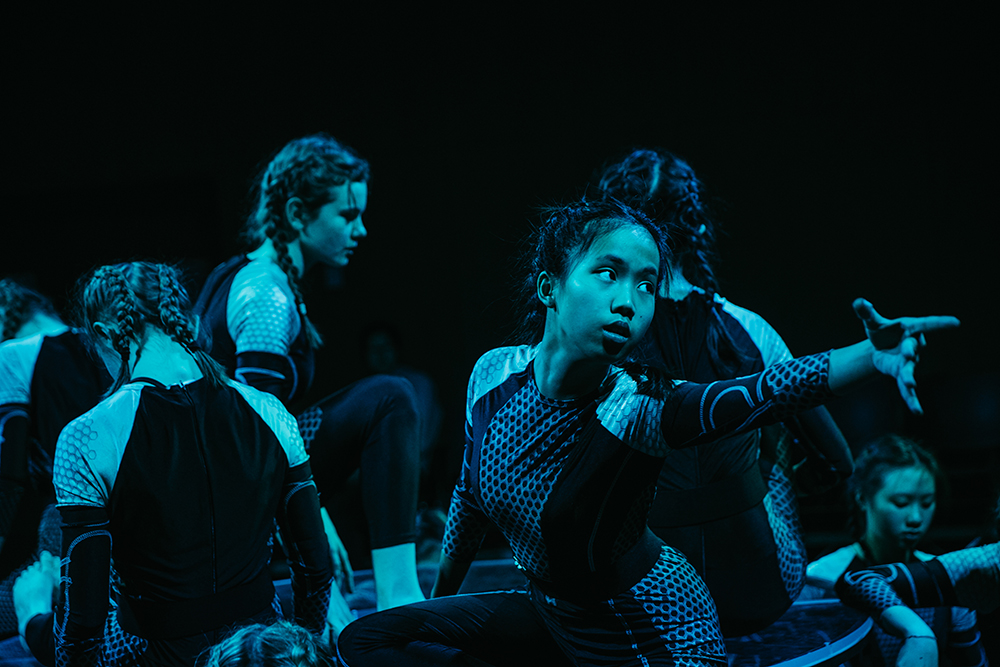 Scholarships and Bursaries
Academic Scholarships are awarded on the results of examinations and interviews in January or February of the year of entry. Assessment Days for Drama, Sport, Art and Music are offered from January to May once offers have been made. A Downe House Scholarship does not carry any remission in fees except for Music Scholars for whom instrumental music lessons in up to two instruments are free of charge. Scholars do however benefit from unlimited access to a unique programme of extra events and activities designed to inspire, stretch and challenge, a designated Mentor to guide and encourage them and a host of invaluable leadership opportunities.
We are committed to offering talented girls access to a Downe House education through our Bursary programme and last year 27 girls benefited from means-tested bursaries. Bursaries vary in size based on the circumstances of the applicant's family, but we offer financial assistance as high as 100% plus an allowance towards School extras in recognition of the fact that a Downe House education encompasses more than classroom learning. The financial backing for our Bursary Programme is provided by the Governors of Downe House School and the much-appreciated support of alumnae as well as former parents.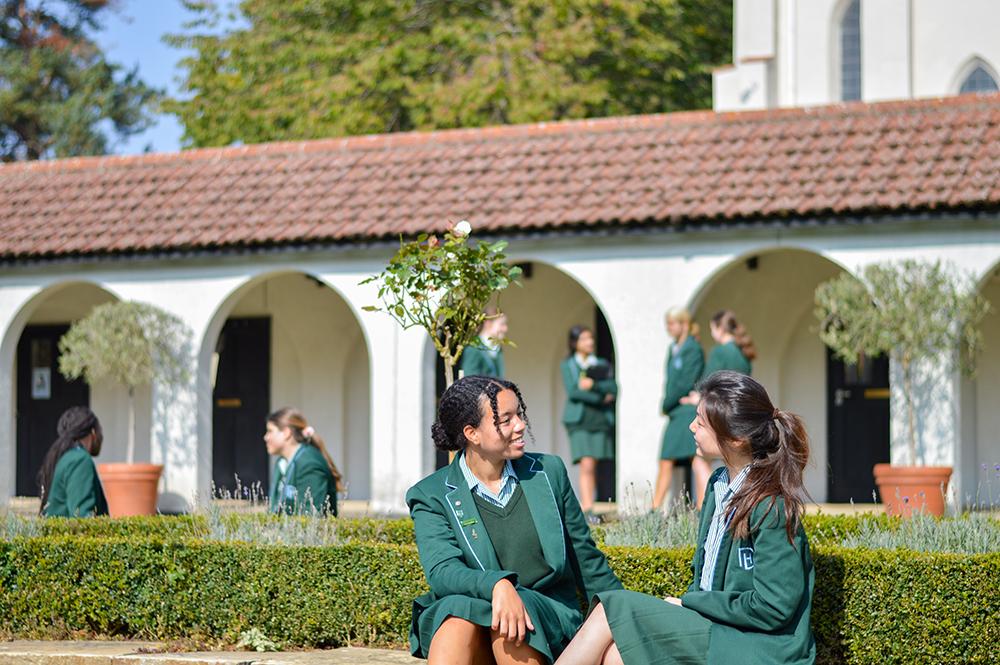 Type of school: Full boarding and day school for girls aged 11-18
Number of pupils: 591
Single sex / Co-educational: Single Sex Girls
Boy/Girl ratio: Girls only
Religion: Church of England
Full boarding: £13050 per term
Day: £9705 per term