Bedales is one of the UK's top independent co-education boarding and day schools, comprising three schools situated near Petersfield, Hampshire: Bedales Pre-prep, Dunannie (ages 3-8); Bedales Prep, Dunhurst (ages 8-13); and Bedales itself (ages 13-18).  An hour south from London, the schools are set in a 120 acre estate in the heart of the South Downs National Park.
Established in 1893, Bedales was founded to be different. Where others imposed conformity, Bedales nurtured individuality, initiative and enquiring minds. True to its roots, Bedales continues to be an innovative school; having led the country in replacing many GCSEs with our own more interesting and demanding Bedales Assessed Courses, we continue to refine our offer to equip our students with the skills they need in a fast-changing world.
This year we introduced the new 'later start to the day' in the senior school, in recognition of the fact that the teenage brain is not suited to early morning starts.  We have also introduced Project Based learning for Block 3s (Year 9) in which students study projects that cut across many different academic disciplines bringing an interdisciplinary, 'real-world' approach to our study of the humanities.
We are a kind, inclusive community and proud of our strong pastoral care and focus on relationships.  The students who will gain most from being part of our community are those who will give most and take part fully in the opportunities available. Bedalians have secured places at the most demanding universities, including Oxbridge and other QS Top 100 institutions, music conservatoires, art colleges and international institutions.
Bedales was founded by John Haden Badley in 1893 to be a humane alternative to the authoritarian regimes typical of late-Victorian public schools.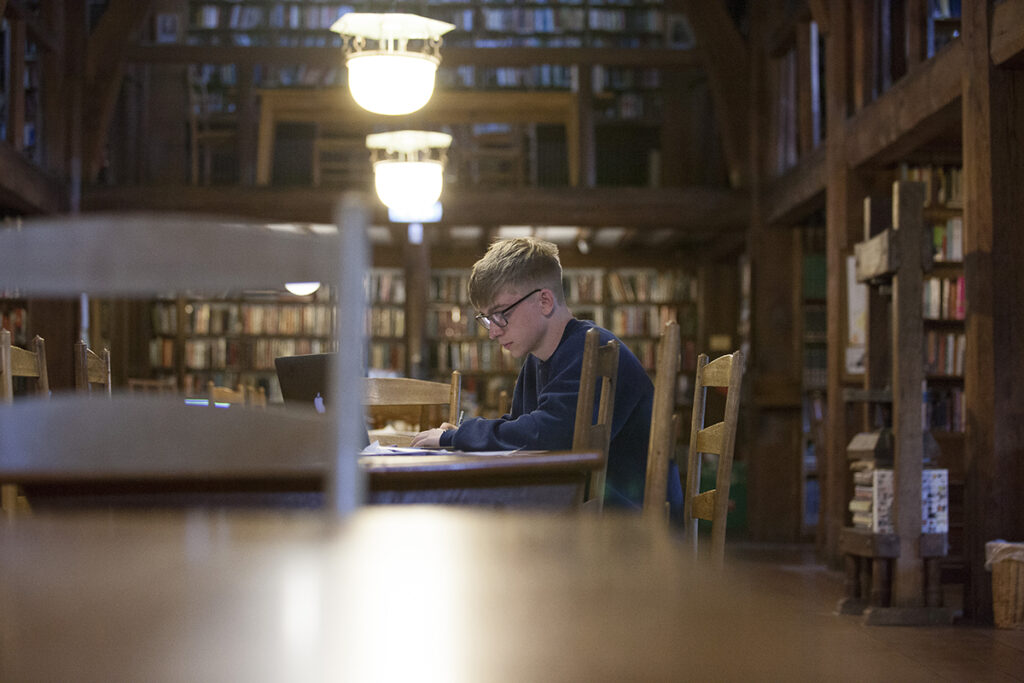 At Bedales, whether your child is 3 or 18, we aim to create an environment where questioning, divergent thinking and the freedom to learn from mistakes are all encouraged.  Students benefit from first rate teaching and learning, with formative and summative assessment, which underpins academic excellence.
We help students develop both critical and creative thinking, enabling them to become lifelong learners and this ethos permeates every area of our school life – whether that be in assemblies, conversations or classrooms.
Please register for one of our Open Days to see the Bedales difference for yourself or contact us to arrange an individual visit.   We look forward to meeting you and welcoming you to the Bedales Schools.
Virtual Tour: Take a Closer Look
Bedales is set in a stunning 120 acre estate in the heart of the South Downs National Park with our own working farm, just an hour from London and 30 minutes from the coast.
Take a look around Bedales with our virtual tour to see yourself what life at Bedales is like and hear from some students and staff.
To find out more about the impressive facilities at our Prep and Pre-prep Schools please visit Dunhurst and Dunannie's websites.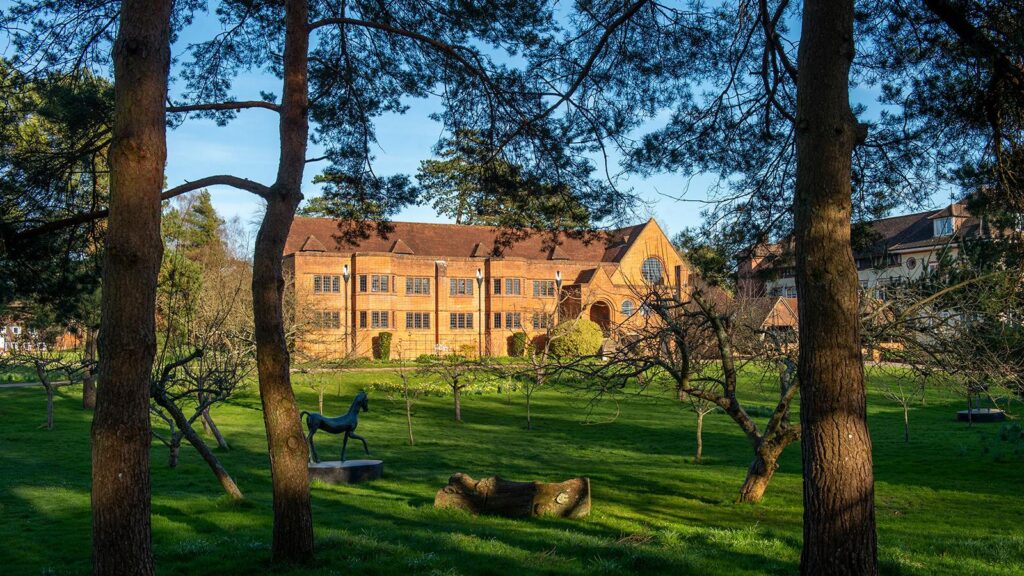 Our Approach to
Learning and the Arts
The Curriculum: From the very youngest, pupils 'learn through doing' with a curriculum that has breadth and depth. In the senior school students take a combination of IGCSEs and our own Bedales Assessed Courses (recognised by UCAS and universities around the world) in Global Awareness and Digital Game Design, for example. Sixth formers take enrichment courses in addition to A Levels.   We keep adding to our A Level offer: Digital Photography and Global Perspectives and Research were introduced in 2019; this year we have introduced an innovative environmental course 'Living with the Land' as well as Sports Science BTEC and A Level Music Technology.   Find out more about our unique educational offer here.
The Arts and Enrichment at Bedales: Bedales is acclaimed for its drama, theatre, art and music with many opportunities for participation in performances and concerts, including overseas tours.   Creativity is a thread running through the school at all levels, whether in design, textiles, art, drama or helping with work on our very own farm.    The Enrichment Programme is structured around our conviction that education should be about "head, hand and heart", and that learning should be undertaken for its own sake. At the same time, our approach is by no means just idealistic. We want our students to be ready for university and to have developed the skills of independent learning that are so vital in Higher Education. Our Activities and Enrichment Programmes help us to achieve this. We are a proud member of the Round Square, an international network of over 200 holistically-minded schools.
 Sport and Pastoral Care at Bedales
Sport: Bedales competes in many sports including football, hockey, tennis, cricket and netball. Excellent facilities include floodlit astroturf hockey pitches, tennis and netball courts as well as an indoor swimming pool. Our sporting programme combines broad participation and enjoyment of regular exercise, with a strong programme of competitive team sport. We offer access to top quality coaching, outstanding facilities, a competitive spirit (but with a strong emphasis on fair play and enjoyment), and opportunities for the gifted and talented sports players to develop their elite skills. The main sports for boys are football, hockey, cricket and tennis. Girls play hockey, netball, football, tennis and rounders. The more esoteric sports available include aikido, skiing and sailing.   School teams take part in county, regional and national competitions.   Many of our key sports teaching staff also coach the younger children in our Prep and Pre-prep Schools, Dunhurst and Dunannie, a benefit of our three schools' approach.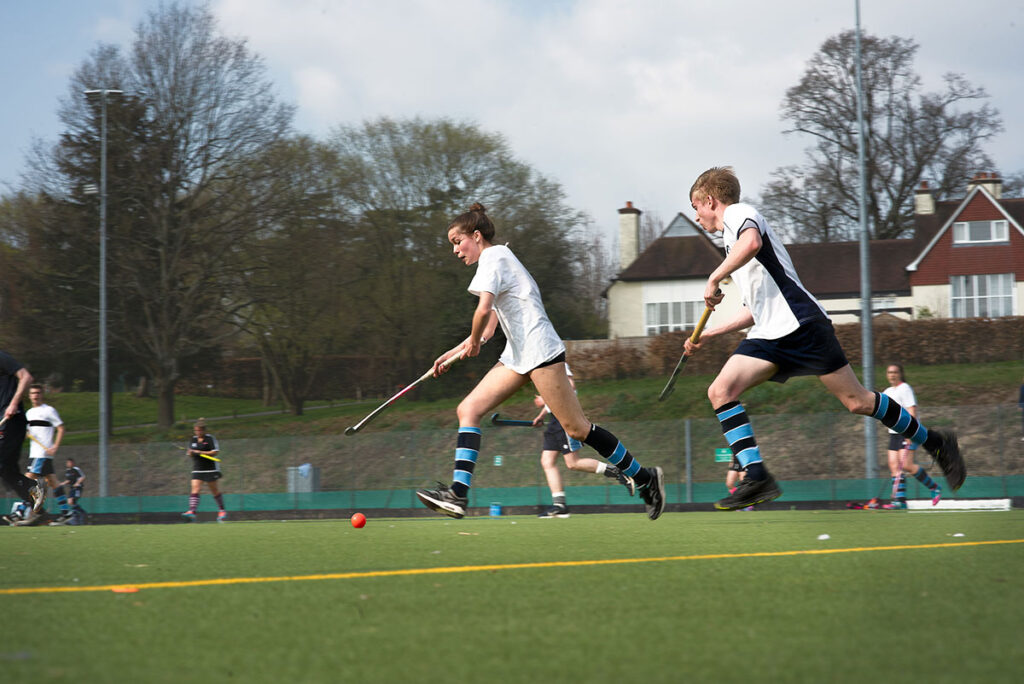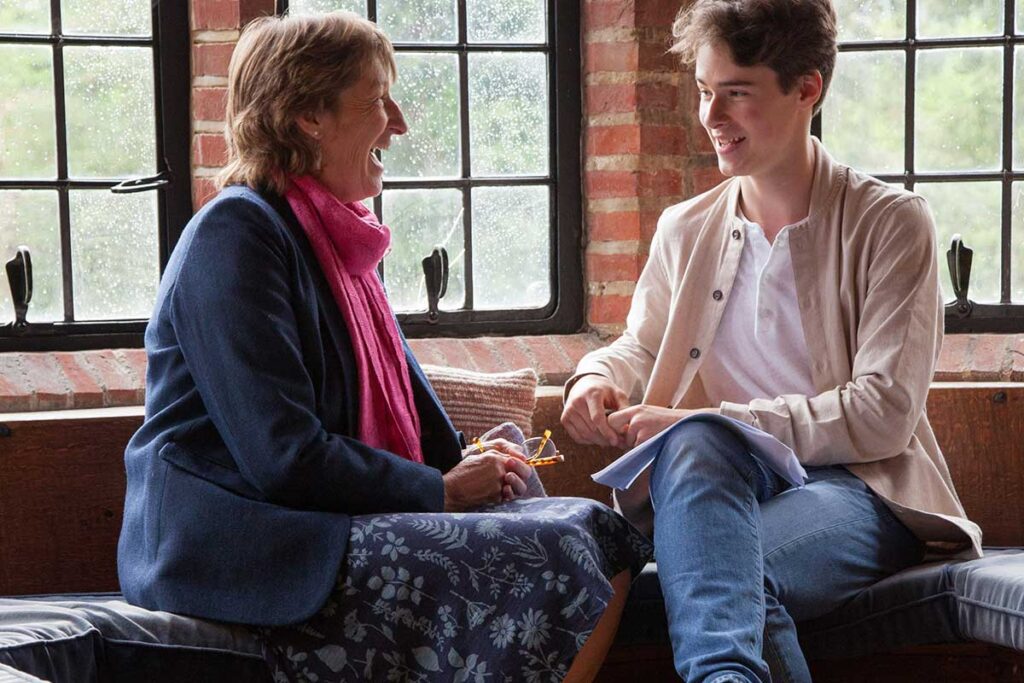 Pastoral care:  At Bedales every student is assigned to a house parent with whom they build a close and strong relationship. Students also benefit from having a tutor who monitors and guides their academic progress, tailoring the level of support to the individual. Tutor groups and dormitories are mixed age, encouraging communication and the sharing of experience across the years. There is a separate 6.2 (upper sixth) house.  Pupils quickly develop strong bonds and working relationships with their teachers and peers, working together to create the community and ethos of the school. These relationships last a lifetime, witnessed when our alumni – Old Bedalians – re‑connect with such enthusiasm and affection with their former teachers and school friends.
Scholarships and Bursaries
Scholarships are available from 10+ for music and academic, 13+ for art, and 16+ for drama, sport and design. Personal development is central to our concept of scholarship and our approach aims to align scholarship beneficiaries more closely with the school's aim "to develop inquisitive thinkers with a love of learning who cherish independent thought". This scheme is for pupils with particular talents in Art, Design, Music, Drama, Sport and other academic subjects to encourage their appetite for research, enquiry and development. Scholarship holders have access to a research fund to support their individual scholarly projects, up to £500/year.
Bursaries – Ranging from part fee contributions up to full 100% bursaries (with further support for additional costs), these awards enable pupils (generally from 11+ upwards) with an appetite for learning to attend Bedales Prep, Dunhurst and Bedales Senior who otherwise would have been unable to pay the fees.   Find out more about bursaries here.
And finally, much of what makes Bedales special is summarised here in The Bedales Difference.   We hope you will enjoy reading it.   However the best way to find out about Bedales is to come and visit.  We very much look forward to meeting you.